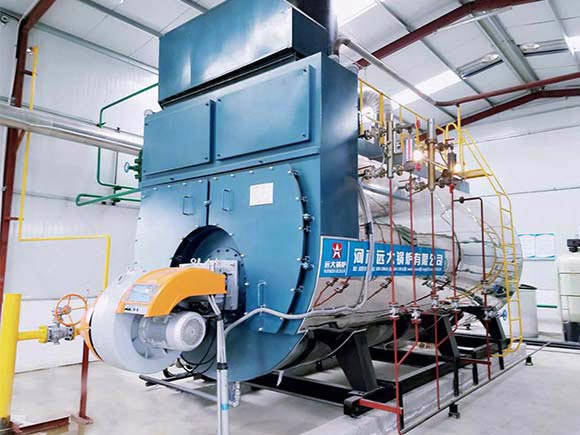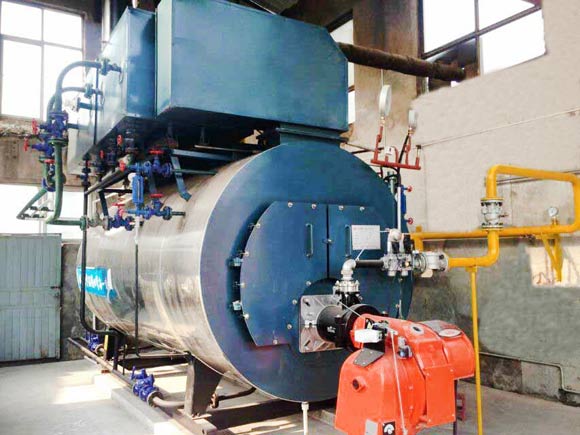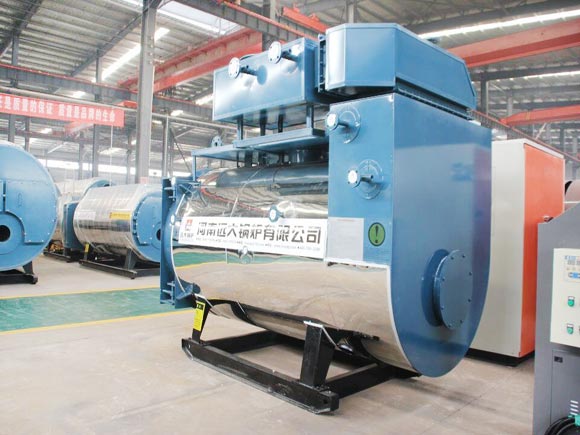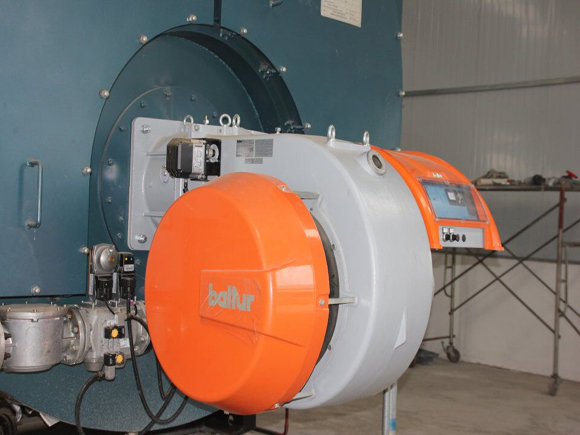 Gas/Oil Condensing Boiler
Model:WNS
Capacity:0.1Ton-50Ton
Thermal efficiency(%):>99%
Fuel:Natural gas, LPG, diesel oil, heavy oil, dual fuel, etc
Industry:Foods, Garment, Textile, Paper, Brewery, Ricemill, Dairy Products, Laundry, Poultry feed, Package, Plywood, Building material, Chemical, etc
Get price
Send Message
Introduction
Capacity: 0.1t/h-50t/h; 100kw-35000kw; 10hp-3000hp
Working Pressure: 0.1Mpa-3.8Mpa; 1bar-38bar
Aavailable fuel: Natural gas, lpg, oil, diesel, heavy oil, exhaust gas, dual fuel
WNS series Condensing boiler adopts the integrated design of the main body, economizer and condenser. The heat energy cascade is utilized, the exhaust gas temperature is extremely low, and the thermal efficiency is as high as 99% or more.
Superior Design:
The energy-saving device and the built-in steel-aluminum composite fin tube of the condenser are arranged in a countercurrent flow to enhance heat transfer. Compared with the common furnace type, in the process of condensation and condensation of flue gas and steam in this series of boilers, harmful substances such as NOx in the flue gas are discharged along with the condensed water to achieve energy saving and emission reduction.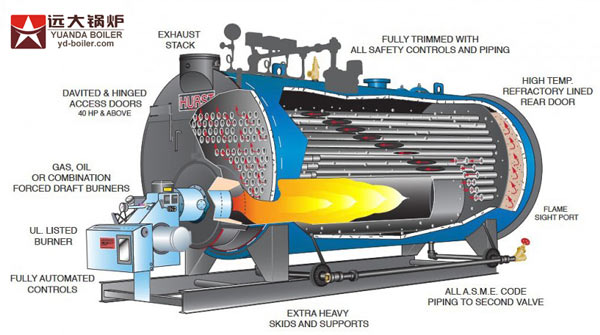 Boiler Characteristics:
1. High efficient heat transferring, fuel burning sufficiently, energy conservation and environment protection.
2. Adopted international latest technology for big volume combustion room design, with worldly-class brand burner
3. Corrugated furnace design, increases heat transfer area and thermal efficiency, prevent boiler furnace cracking.
4. Using spirally corrugated tube, higher heat transfer efficiency and remove hidden danger of welding cracks
5. Adopted wet-back structure that can reduce faults rate and maintenance cost
6. Equipped with protection devices for preventing over-heating, over-pressure, lacking water, leak detection, flame-out
Main accessories of Gas/Oil fired boiler: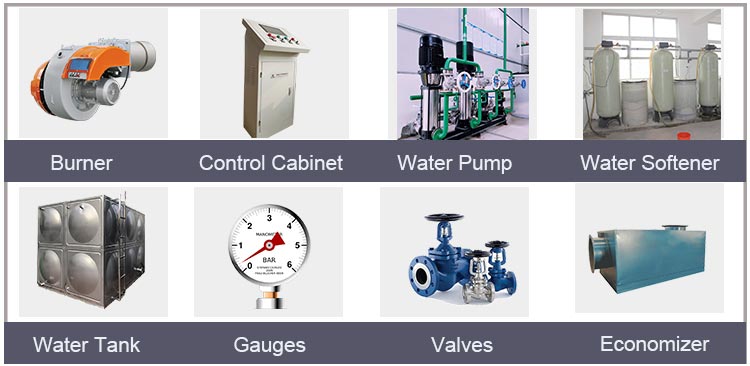 Boiler Advantages:
1. High efficiency rating of up to 99% with integrated economizer
2. Versatile design for using different fuel and multi-fuel fired unit
3. Satisfy local environment emission level standard strictly
4. PLC Intelligent Control system, work full-automatically and safety
5. Enough steam output and high quality steam
6. 5-10% overload design and reasonably configure spare parts
7. Boiler long life span for over 25 years
Feature
1.high thermal efficiency:integrated the economizer,condenser and boilers as a completed structure.
2.Low exhaust smoke temperature
3.Energy saving and enviromental protection
4.Using high quality aluminum silicate insulation materials and double sealing structure,ensure the best heat preservation,sealed performance.
5.Fully automatic intelligent control,and can realize unmanned remote monitoring.


Parameter
WNS Series Condensing Steam Boiler Technology Parameter Table

Boiler model
Rated
capacity
Rating
pressure
Feed
temperature
Steam
temperature
Active grate area
Thermal
efficiency
Weight
Dimensions
Light oil

Heavy oil




Natural gas




Liquid gas




City gas

t/h
MPa
℃
℃
Kg/h
Kg/h
m3/h
m3/h
m3/h

%

Ton
mm
WNS1-1.0-Y(Q)




1
1
20
184
65.5
67.3
84.2
29
176
99.1
4.3
3561×1690×1910
WNS 2-1.25- Y(Q)




2
1.25
20
194
129.6
132.2
165
57.3
346
99.1
7.2
4111×1950×2199
WNS3-1.25-Y(Q)




3
1.25
20
194
192
195
250
82
510
99.1
8
4330×2248×2564
WNS4-1.25- Y(Q)




4
1.25
20
194
256
261.9
323.6
109
682
99.2
9.6
4732×2150×2448
WNS5-1.25- Y(Q)




5
1.25
20
194
318
322
386
140
87
93.1
12.5
5970×2360×2796
WNS6-1.25- Y(Q)




6
1.25
20
194
380
390.6
450
164
1020
99.2
16.5
5500×2600×2990
WNS8-1.25- Y(Q)




8
1.25
105
194
503
517
642
209
1321
99.23
24.8
6450×2800×3200
WNS10-1.25- Y(Q)




10
1.25
105
194
628
643
805
264
1654
99.5
26.8
6800×2900×3394
WNS15-1.25- Y(Q)




15
1.25
105
194
940
965
1182
400
2417
99.5
38
7150×3200×3540
WNS20-1.25- Y(Q)




20
1.25
105
194
1250
1301
1597
520
3299
99.5
55
8200×3400×3826
Inquiry
Please feel free to submit your inquiry information to us. We will contact with you as soon as possible
Copyright © Henan Yuanda Boiler Corporation Ltd. All Rights Reserved Site Index Product Index