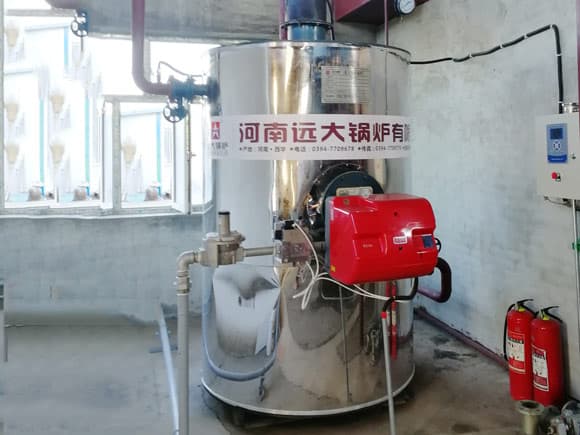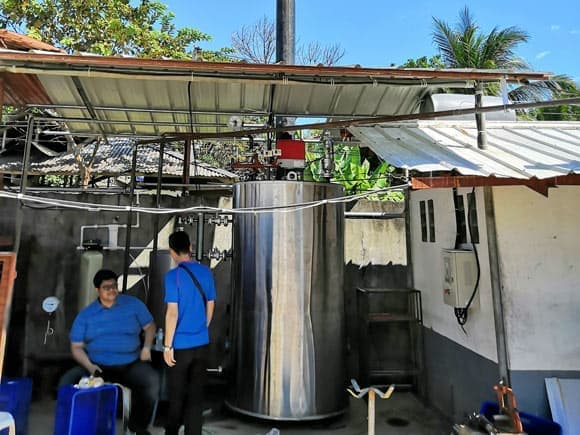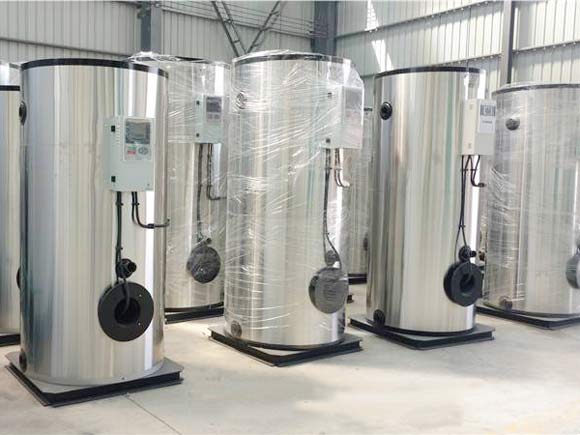 Vertical Gas/Oil Boiler
Capacity:100kg-30,000kg; 10hp-150hp, 100kw-1400kw
Pressure:0.1Mpa-3.8Mpa
Fuel:Natural gas, diesel/heavy oil, lpg, cng, lng, dual fuel, etc
Usage:Foods, Garment, Textile, Paper, Brewery, Ricemill, Dairy Products, Laundry, Poultry feed, Package, Plywood, Building material, Chemical, etc
Get price
Send Message
Introduction
Capacity: 0.1t/h-50t/h; 100kw-35000kw; 10hp-3000hp
Aavailable fuel: Natural gas, lpg, oil, diesel, heavy oil, exhaust gas, dual fuel
Vertical Fuel-fired Boiler, a small capacity (100KW-35000KW) boiler equipment. Adopt three-pass structure with top-fired burner. The flame can completely spread from the top to the bottom and burn sufficiently. The gas need to make a three pass heat transfer, so the heat loss is reduced and the thermal efficiency is higher.


Vertical boiler advantages
1. High thermal efficient 99%, fuel burning sufficiently, energy-saving and environment protection.
2. Adopt latest technology for big volume combustion room design, with worldly-class brand burner
3. Corrugated furnace design, increases heat transfer area and thermal efficiency, prevent furnace cracking.
4. Using spirally corrugated tube, higher heat transfer efficiency and remove hidden danger of welding cracks
5. Adopted three return structure, which can reduce faults rate and maintenance cost
Vertical boiler cases :

More
What' the boiler you need?
Generally, Boilers will work for heating system and drying system, our steam boiler/hot water boiler/thermal oil boiler can satisfy these heating/drying request, so if your factory/clients will need boiler, send your details: boiler usage/ boiler capacity/ boiler power, then we make boiler solution for you specially.
Related Boiler: WNS horizontal boiler

Why Choose Us ?
1. We offer all kinds of boiler machine, customized service for customers' demand, send your specific details to us.
2. 60+Years' experience in boiler design, technique, production, installation and operation. 10+Years export boiler experience.
3. Global service team for boiler solution, boiler design, order contract, boiler delivery, boiler install and commissioning.
4. Until now, Yuanda boilers have been exported to 88 countries and regions such as Bangladesh, Nigeria, Chile, Russia, etc. More than 8000+ boiler projects worldwide.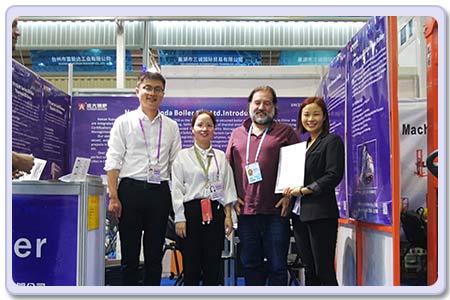 Global Boiler Service
1. Choose boiler: There are more various boiler model for choose, inquire one you prefer.
2. Technical discussion: Offer professional boiler system solution for your company use.
3. Factory visit: Warmly welcome all customers come to visit the production base
4. Global service: After sale service, arrange engineer for boiler installation, training operators.
5. Whole life service for boiler consult, contact us whenever.
Inquire now: Known about our boiler, Email us at any time: shirley@yuanda-boiler.com
Horizontal gas/diesel boiler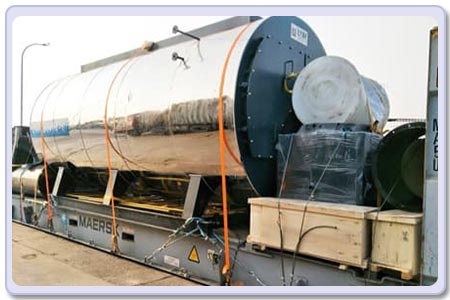 We are one of the leading enterprises which first obtained the national boiler manufacturing license in China. Until 2019, Yuanda products have covered all provinces and cities of China and have been exported to 86 countries and regions such as Bangladesh, Nigeria, Chile, Russia, etc. More than 8000+ boiler projects worldwide !
Steam Boiler, Hot Water Boiler, Thermal Oil Boiler, Fire/Water Tube boiler, Horizontal & Vertical Boiler.

Powered by: Gas/Oil/Dual fuel; Coal/Wood/Biomass/Jute/Bagasse/Shells/Chips/Solid fuel, Electricicty, etc.
Inquire now: Known about boiler requirements for your projects, Email us at any time: shirley@yuanda-boiler.com


Parameter
LHS Series Steam Boiler Parameter
Model
Rated capacity(t/h)
Rated pressure (Mpa)
Feed water temperature(℃)
Steam temperature(℃)
Thermal efficiency(%)
Boiler weigh(t)
LHS0.3
0.3
0.4
20
151
90
1.2
LHS0.5
0.5
0.4
20
151
91
1.7
LHS0.5
0.5
0.7
20
170
91
1.7
LHS0.7
0.7
0.4
20
151
91.3
2
LHS0.7
0.7
0.7
20
170
91.3
2
LHS1
1
0.4
20
151
92
2.6
LHS1
1
0.7
20
170
92
2.6
Note: Parameter is for reference only, if any changes should follow the factory technical data.
Inquiry
Please feel free to submit your inquiry information to us. We will contact with you as soon as possible
Copyright © Henan Yuanda Boiler Corporation Ltd. All Rights Reserved Site Index Product Index