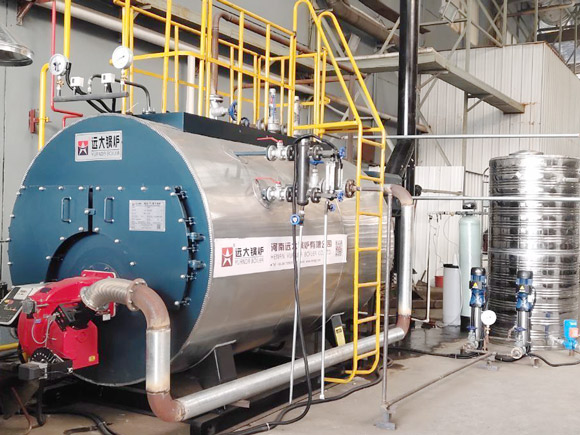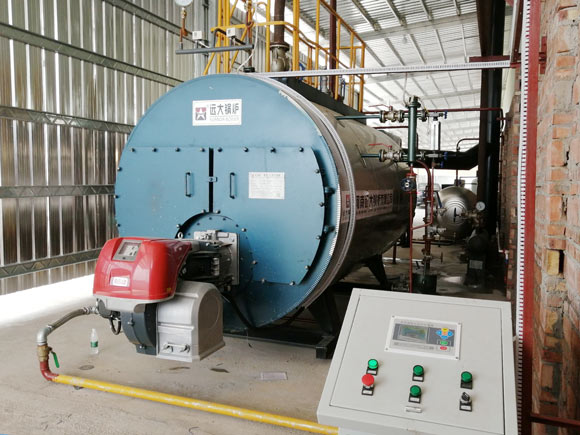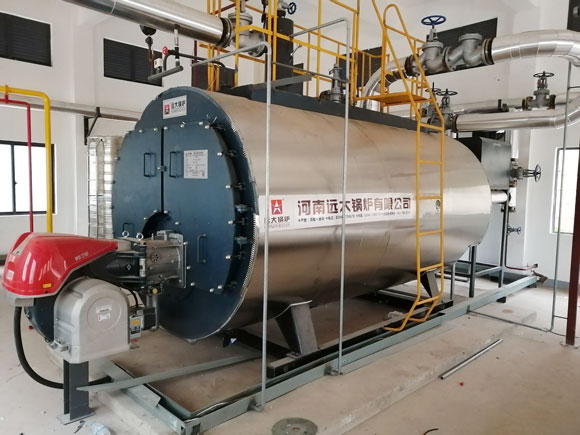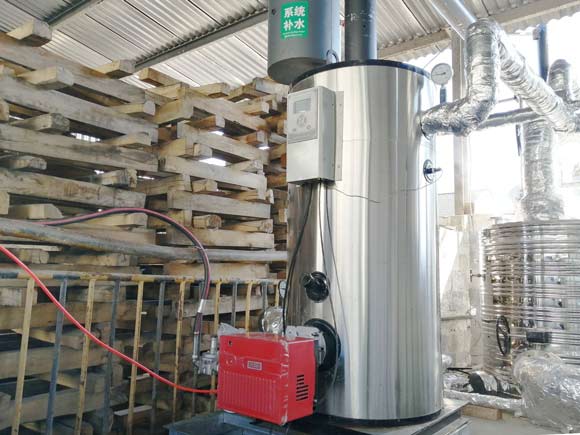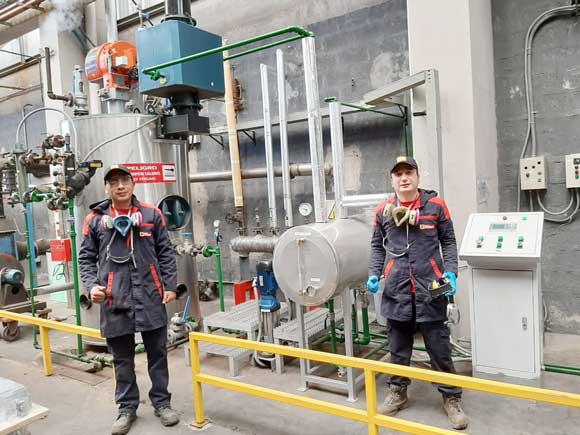 Diesel/Heavy Oil Fired Boiler
Capacity:0.1-50t/h, 100-35000kw
Horsepower:6hp-3000hp(bhp)
Pressure:0-3.8Mpa; 0-38Bar
Fuel:Diesel, heavy oil, waste oil, crude oil, furnace oil, dual fuel
Features:Horizontal or vertical oil burner boiler / package fire tube boiler / shell boiler / automatic steam or hot water boiler / portable boiler
Get price
Send Message
Introduction
Diesel/Light oil boiler | Heavy oil boiler | Waste oil boiler | bunker fuel boiler
Oil-fired boilers are the most popular industrial boiler for various industries. With advantages of "Automatic" "Environmental" "Easy Install" "Easy Operate" "Clean-energy Boiler"
---
Heating capacity: 0.5ton-50ton, 350kw-35000kw, 30hp-3000hp(bhp)
WNS series horizontal steam/hot water boiler, named it WNS series. WNS gas/oil fired boiler is a kind of safe and high efficiency heating equipment with full automatic control system.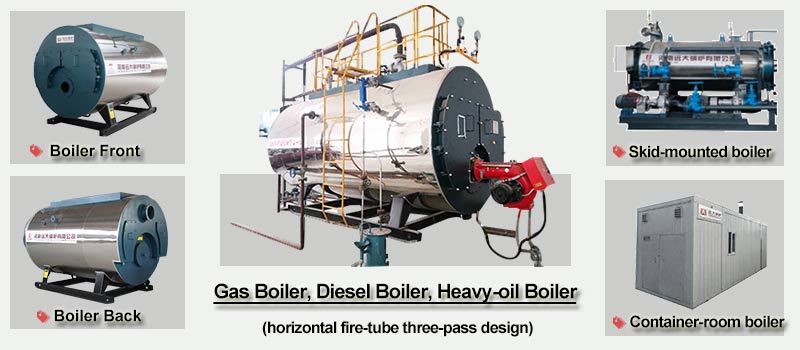 WNS horiontal fire tube steam (hot-water) boiler
(use gas, diesel, lpg, heavy oil, dual fuel, exhaust gas)
---
WNS fire tube boiler, WNS means horizontal type furnace combustion boiler with gas/oil burner. Its fire-tube boilers and flue gas three pass boiler, special wet back structure make sure long using lifespan.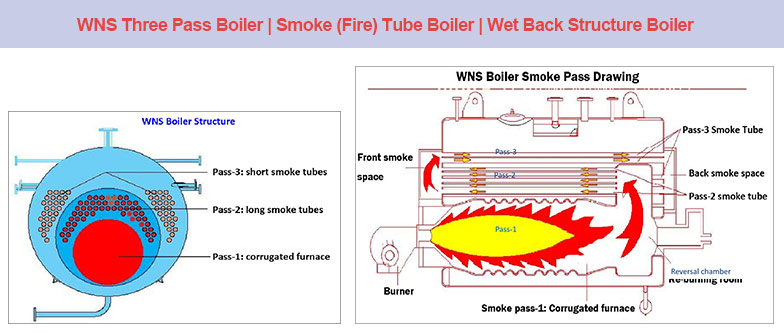 Advantages
WNS boiler features
1. 100% Safety Control Boiler & Strict Boiler Quality Control
1)All welding strictly meet the requirements of China NB/T 47014(JB/T 4708)
2)Anti Dry Heating Control System with double safety valves, double water level gauges, double secure of safe operation
3)With explosion-proof door with fire viewer, If burner failure ignition, this door can release the pressure out, protect the damage to welding parts
2. Energy Saving & High Efficiency
1)Spiral fire tube, the advanced technology, to enhance the boiler thermal power 10-15% higher than normal, and avoid the spiral tube from ash deposition and wearing
2)Spirally corrugated furnace & Wet back structure, increased 10% heating area, avoid damaged by heat expansion, reduce the back tube sheet temperature and protect it from cracking
3. High Quality Steam-Wetness Below 1%
1) We equip a steam separation under the steam output port.
2)With continuous water feed function,Make the water level is stable instead of big differences
3)Bigger water tank design, boiler with bigger water volume and bigger steam space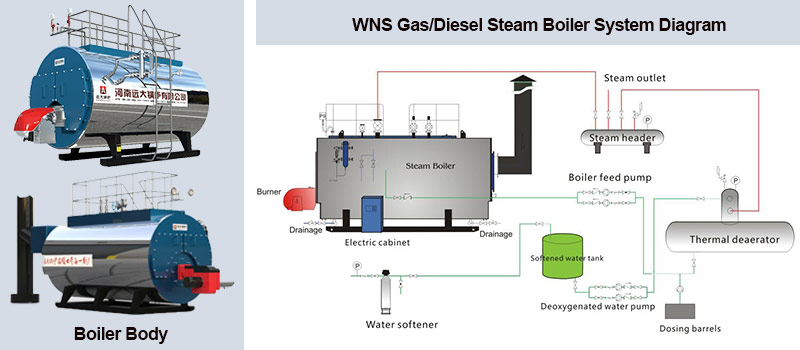 Remark Boiler Auxiliaries

1. Burner: We use stable brand burner, we have closed cooperation with Baltur, Riello, Unigas, Oilon etc.
2. Economizer: Recycle exhausted smoke to heat feed water, increase 40 ℃ to the feed water before boiler, reduce exhausted smoke temperature below 95 ℃, save fuel at least 6% per hour
3. Control panel: PLC program system + 10" Touch Screen | Voice function | Designed with converter to save electricity | With protection devices for overheating, overpressure, lacking water, gas leak detection, flameout etc.
4. Valves & Gauges: Pressure transmitter | Danmark brand Pressure Controller | Pressure Gauge | Electric Connecting Pressure Gauge
5. Feeding Water Pump: Offer 2 sets Vertical stainless type, China Top No. brand of CNP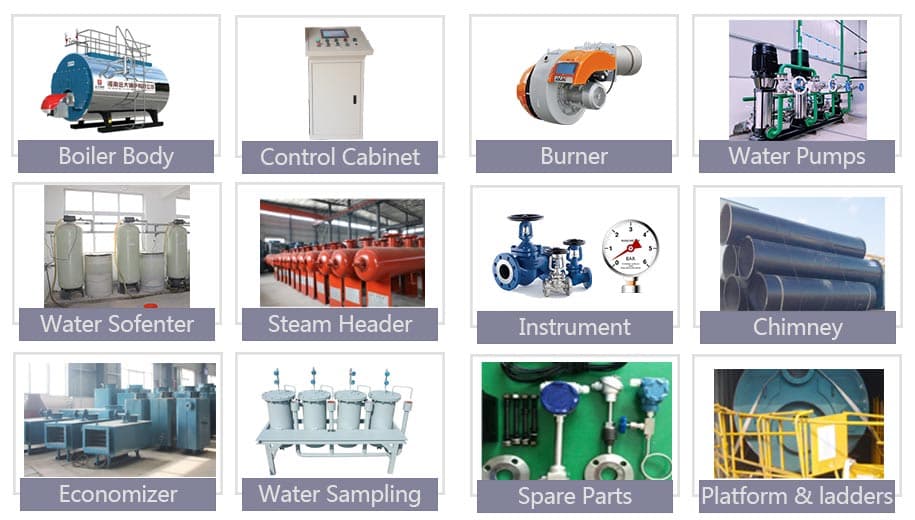 Related
Heating capacity: 100kg-1000kg, 70kw-700kw, 60000kcal-600,000kcal
LSS/LHS series vertical steam/water boiler, it is two pass fire tube boiler, applicable to various fuels such as diesel, natural gas, and so on. The boiler has advantages of low cost, smaller area occupied, and quick steam generation.
Remark: LHS Boiler Specifications link https://www.yd-boiler.com/products/oil-gas-boiler/vertical-gas-oil-boiler.html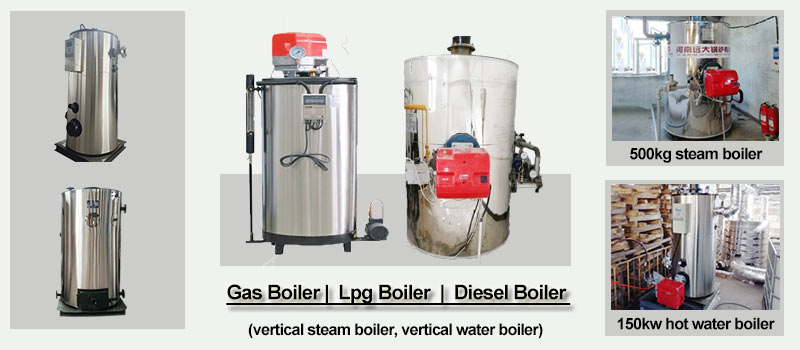 Related Diesel thermal oil boiler
Thermal oil heater boiler, also said hot oil boiler, mostly used in bitumen, asphalt, rubber, textile, hot pressing machine, ect
Remark: Thermal Oil Boiler Specifications Link https://www.yd-boiler.com/products/thermal-oil-boiler/gas-thermal-oil-boiler.html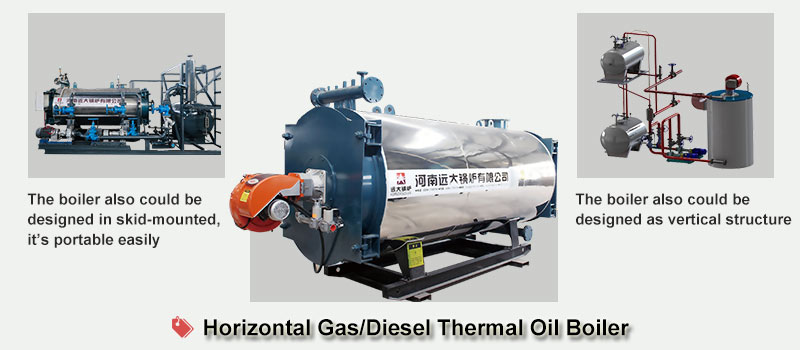 Our Boiler Strict Quality Control
1. All materials should be inspected before prodcution and each steel have its ID code which can trace its quality test.
2. 100% Non-Destructive Inspection report of steel plate tube & welding rod.
3. Hydraulic test: make sure strength and tightness of pressure parts.
4. Third part inspection report: By China Henan Boiler Inspection Institute.
Why Choose Us ?
1. We offer all kinds of boiler machine, customized service for customers' demand, send your specific details to us.
2. 60+Years' experience in boiler design, technique, production, installation and operation. 10+Years export boiler experience.
3. Global service team for boiler solution, boiler design, order contract, boiler delivery, boiler install and commissioning.
4. Until now, Yuanda boilers have been exported to 88 countries and regions such as Bangladesh, Nigeria, Chile, Russia, etc. More than 8000+ boiler projects worldwide.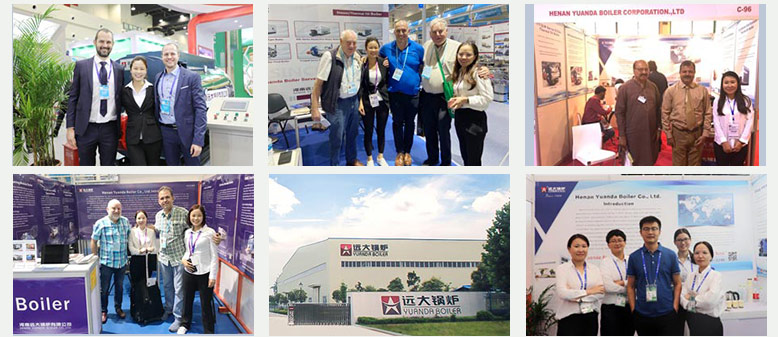 Service After-sale Service
1. Full-life After-sale Service
2. Onsite Operation Training Service
3. Online Monitoring System
4. Engineer Abroad Installation and Commissioning Service
5. Training Service Content:
-Boiler basic knowledge
-Boiler structure introduction on site
-Boiler control theory
-Boiler burner theory and adjusting method
-Boiler water treatment introduction and water quality test method
-Boiler operation training
-Boiler room system introduction
-Boiler debugging introduction
-Introduction of Boiler faults, reason and solution
-Field simulation solves all kinds of common failures
-Boiler maintenance introduction
Parameter
Model
Rated capacity(t/h)
Rated pressure (Mpa)
Rated temperature(℃)
feed temperature(℃)
Thermal efficiency(%)
Exhaust temperation(℃)
Fuel comsumption
max transportation weigh(t)
light diesel oil(kg/h)
natural gas(Nm³/h)
WNS0.5
0.5
1.0/1.25/1.6
184/194/204
20/104
>98
60-75
32.5
35.7
3.5
WNS1
1
1.0/1.25/1.6
184/194/204
20/104
>98
60-75
64.5
70.1
5.5
WNS2
2
1.0/1.25/1.6
184/194/204
20/104
>98
60-75
129.3
140.3
8
WNS3
3
1.0/1.25/1.6
184/194/204
20/104
>98
60-75
192.9
212.1
10.7
WNS4
4
1.0/1.25/1.6
184/194/204
20/104
>98
60-75
258.2
283.4
11.6
WNS6
6
1.0/1.25/1.6
184/194/204
20/104
>98
60-75
388.6
424.2
17.5
WNS8
8
1.0/1.25/1.6/2.5
184/194/204/226
20/104
>98
60-75
514.6
566.3
22.5
WNS10
10
1.0/1.25/1.6/2.5
184/194/204/226
20/104
>98
60-75
641.7
707.8
26.8
WNS15
15
1.0/1.25/1.6/2.5
184/194/204/226
20/104
>98
60-75
960.1
1061.7
35.2
WNS20
20
1.0/1.25/1.6/2.5
184/194/204/226
20/104
>98
60-75
1276.2
1415.8
45.5
Note: Parameter is for reference only, if any changes should follow the factory technical data.
Inquiry
Please feel free to submit your inquiry information to us. We will contact with you as soon as possible