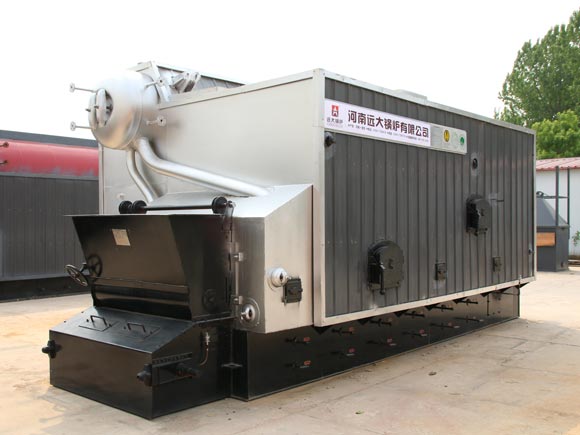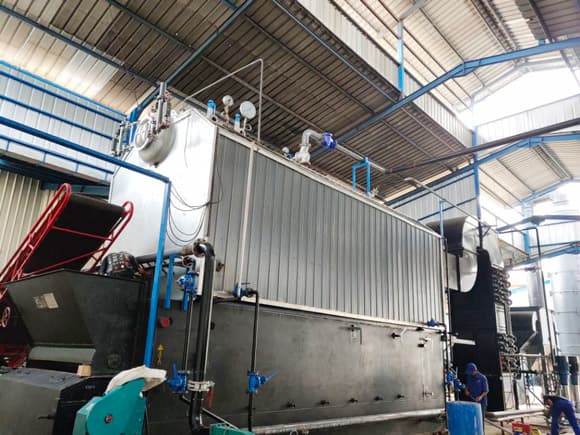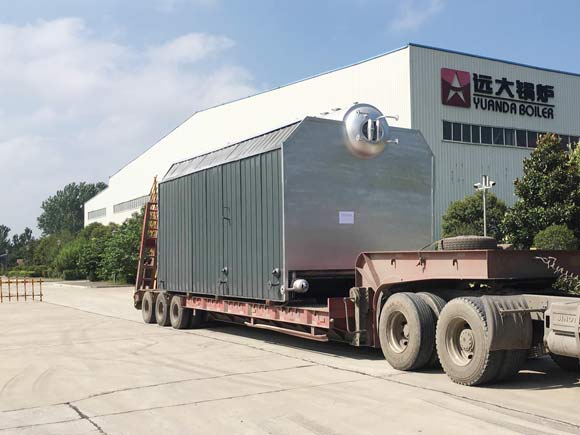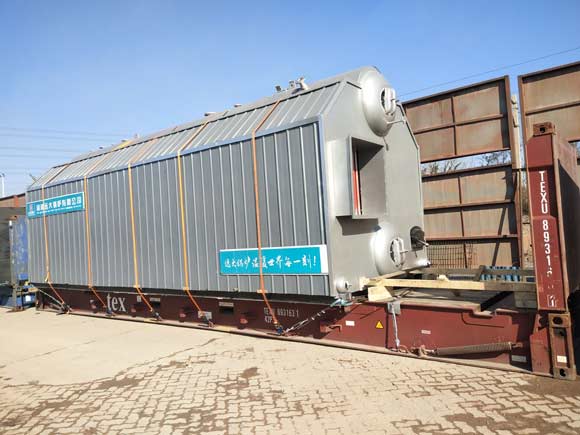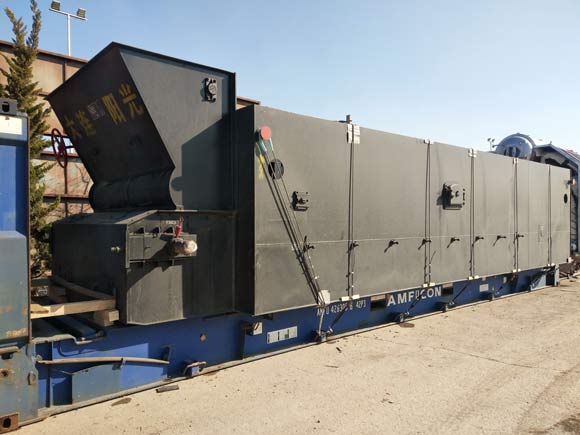 Biomass/Wood Hot Water Boiler
Capacity:100kw-35000kw; 200,000kcal-24,000,000kcal
Water Temperature:0°C-130°C
Pressure:0.1Mpa-3.8Mpa
Fuel:Biomass, wood, ricehusk, pellets, shells, straw, bagasse, etc
Application:Center heating, Greenhouse, Hospital, Swimming pool, etc
Get price
Send Message
Introduction

Whole System Biomass Wood Boiler
Whole boiler system including boiler proper, combustion grate device, coal-feeder, economizer, dust collector, slag remover, deaerator, etc. Offer kinds of combustion grate device: Chain grate, Travelling grate, Reciprocating step grate, Dumping grate, Fixed grate...
DZL package biomass hot water boilers, are horizontal three-pass water & fire tube boilers with a chain grate stoker structure. Threaded pyrotechnic tubes are arranged in the drum to form a convection heating surface,while the drum and the water walls on both sides from a radiation heating surface in the furnace.

LSG biomass hot water boiler, is vertical type structure with small steam capacity. The combustion equipment is moving grate. The boiler uses the general combustion technique. Coal or biomass fuel is fed by workers manually. Advantages: Quick steam output. Easy installation & operation. Lower fuel consump cost. High thermal efficiency.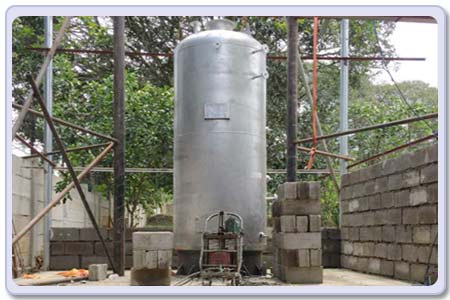 DZH Manual feed biomass boiler, equipped with fixed grate, water-fire tube three return boiler, radiation heat surface in furnace water wall and stove sides. convection heat surface in furnace flanks and threaded tube.

Our company SZL type water tube boiler, "A" series & "D" series, adopt membrane water wall constructure, wide biomass fuel adaptability, high technology, environmental and energy-saving. we will help you choose one best-suitable boiler for your project.
You may like
biomass/wood thermal oil boiler

vertical oil heater boiler



Why Choose Us ?
1. We offer all kinds of boiler machine, customized service for customers' demand, send your specific details to us.
2. 60+Years' experience in boiler design, technique, production, installation and operation. 10+Years export boiler experience.
3. Global service team for boiler solution, boiler design, order contract, boiler delivery, boiler install and commissioning.
4. Until now, Yuanda boilers have been exported to 88 countries and regions such as Bangladesh, Nigeria, Chile, Russia, etc. More than 8000+ boiler projects worldwide.
Global Boiler Service
1. Offer catalogue, various boiler model for choose, inquire one you prefer.
2. Technical discussion on boiler system solution for your company use.
3. Warmly welcome all customers come to visit the production base
4. Trustable after sale service, for boiler installation, training operators.
5. Whole life service for boiler consult, contact us whenever.
6. We are one of the leading enterprises which first obtained the national boiler manufacturing license in China. Until 2019, Yuanda products have covered all provinces and cities of China and have been exported to 86 countries and regions such as Bangladesh, Nigeria, Chile, Russia, etc. More than 8000+ boiler projects worldwide !

Parameter
SZL Series Hot Water Boiler Technical Parameter Table
Model
Rated capacity(MW)
Rated pressure (Mpa)
Rated output temperature(℃)
Rated return water temperature(℃)
Thermal efficiency(%)
Fuel comsumption(Kg/h)
Exhaust temperation(℃)
max transportation weigh(t)
SZL1.4
1.4
0.7
95/115
70
>80
181
<130
10
SZL2.8
2.8
0.7
95/115
70
>80
370
<130
22.5
SZL4.2
4.2
1.0
95/115
70
>80
727
<130
26.5
SZL5.6
5.6
1.0
95/115
70
>80
1080
<130
35.7
SZL7
7
1.0
95/115
70
>80
1390
<130
40.2
SZL10.5
10.5
1.0
95/115
70
>80
1726
<130
25.6
SZL14
14
1.0
95/115
70
>80
2530
<130
18
Note: Parameter is for reference only, if any changes should follow the factory technical data.
Inquiry
Please feel free to submit your inquiry information to us. We will contact with you as soon as possible
Copyright © Henan Yuanda Boiler Corporation Ltd. All Rights Reserved Site Index Product Index