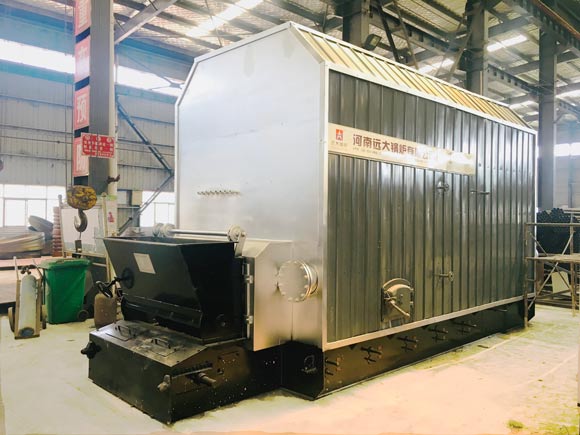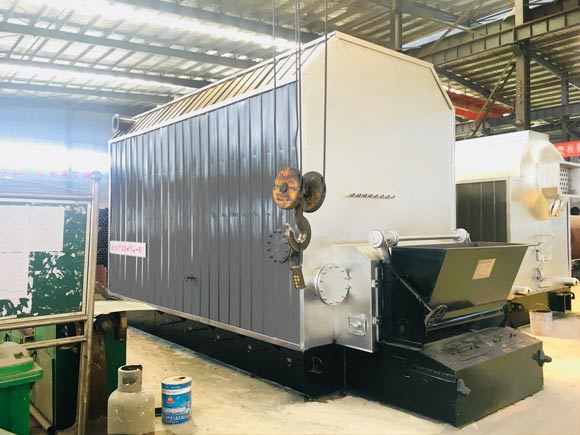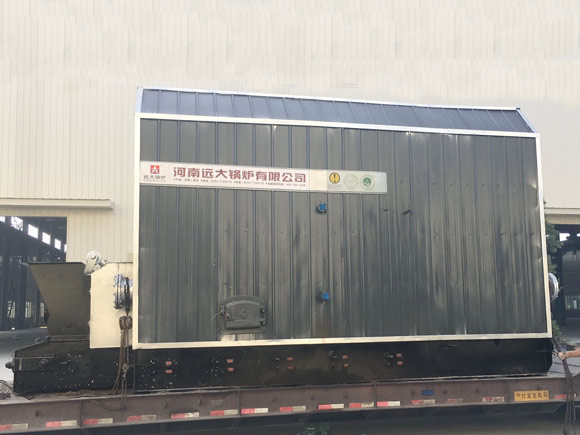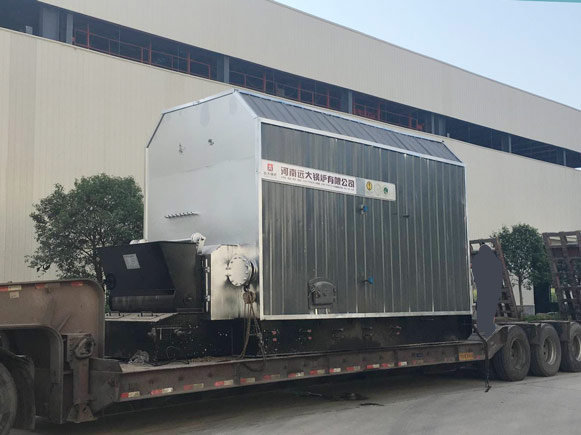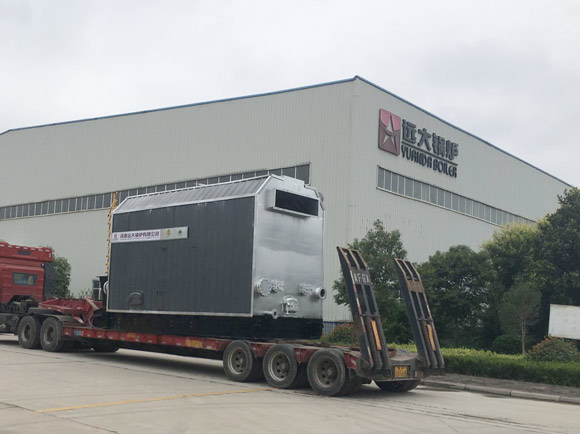 Coal Fired Thermal Oil Boiler
Thermal efficiency(%):88
Rated Pressure(Mpa):0.4MPa-2.5MPa
Maximum working Temperature(°C):350
Fuel:Coal,solid fuel,anthracite,bitumite,lignite,etc.
Usage:Food factory,rubber factory,plywood factory,drying,etc.
Get price
Send Message
Introduction
Capacity: 0.1t/h-50t/h; 100kw-35000kw; 10hp-3000hp
Working Pressure: 0.1Mpa-3.8Mpa; 1bar-38bar
Usage: Heating oil system, For Textile, Food, Chemical, Plastics, Rubber, Paper, Plywood, Building materials, Synthetic fiber, etc.
YLW series coal/biomass thermal oil boiler, adopts square oil horizontal structure, chain grate automatic fuel feeding, coal burning in furnace, realize high-temp oil output for industrial production use.
Oil heating process: YLW thermal oil boiler is a kind of boiler which uses solid fuel, thermic oil as medium, hot oil circulation pump to make the medium to forced circulation, deliver the heat to heating need equipment and then go back to the heating furnace. It can obtain a high operating temperature at low pressure and can do high-precision control on the medium.

Boiler features:
1. Multi-loop coil design for thermal oil boiler inner structure
2. Countercurrent heat transfer process of thermal fluid oil
3. Set up air preheater, waste heat boiler, higher thermal efficiency
4. Alarm for over oil temp, over smoke temp, low flow of oil
5. New furnace arch with upside down "α" flue gas flow
6. Advanced and scientific fabric technology, improve burning effect
Application
Owing to special characteristics of high heating temperature, low working pressure, and energy saving, thermal oil boiler could be widely used in a variety of industrial heating, such as Textile industry, Food industry, Asphalt production, Plywood factory, Cardboard factory, Rubber industry, Paper industry, Wood industry, Machinery industry, Building materials industry, Synthetic fiber industry, etc.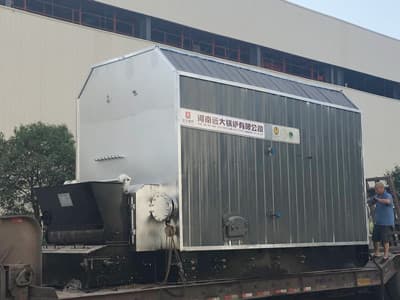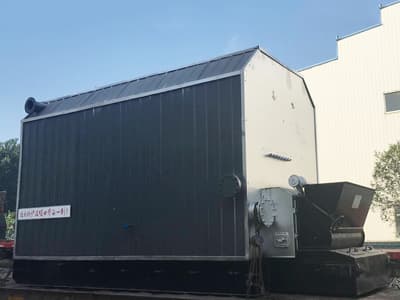 Get Quick Quote & Professional Proposal For Your Project, Contact us Now !
Tailor-made boiler service, Email us at any time:shirley@yuanda-boiler.com
More

Parameter
Model
Rated power(KW)
Rated pressure (Mpa)
Thermal oil temperature(℃)
Thermal efficiency(%)
Thermal oil circulation flow(m³/h)
Fuel comsumption(Kg/h)
max transportation weigh(t)
YLW-700
0.7
0.8/1.0
250-320
>83
45.7
187
16.9
YLW-1400
1.4
0.8/1.0
250-320
>83
87.4
373
22
YLW-2400
2.4
0.8/1.0
250-320
>83
149.8
621.3
28.6
YLW-2900
2.9
0.8/1.0
250-320
>83
155
756
24.2
YLW-4200
4.2
0.8/1.0
250-320
>83
225
989.3
30
YLW-5600
5.6
0.8/1.0
250-320
>83
336
1196
33.6
YLW-7000
7
0.8/1.0
250-320
>83
383.5
1657.4
18.2
YLW-8400
8.4
0.8/1.0
250-320
>83
536.2
1926.2
24.3
YLW-10500
10.5
0.8/1.0
250-320
>83
686.6
2442.6
27.5
YLW-14000
14
0.8/1.0
250-320
>83
869.1
3230
31
Note: Parameter is for reference only, if any changes should follow the factory technical data.
Inquiry
Please feel free to submit your inquiry information to us. We will contact with you as soon as possible
Copyright © Henan Yuanda Boiler Corporation Ltd. All Rights Reserved Site Index Product Index