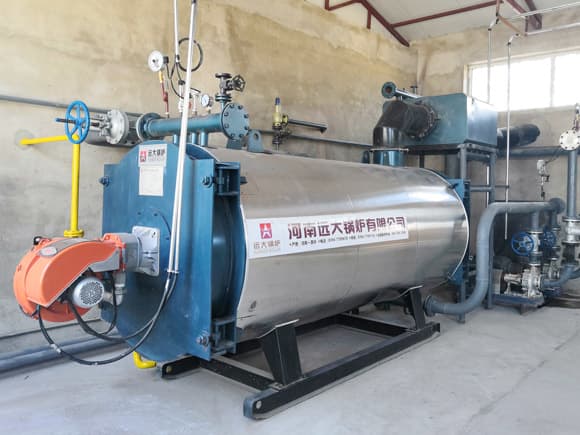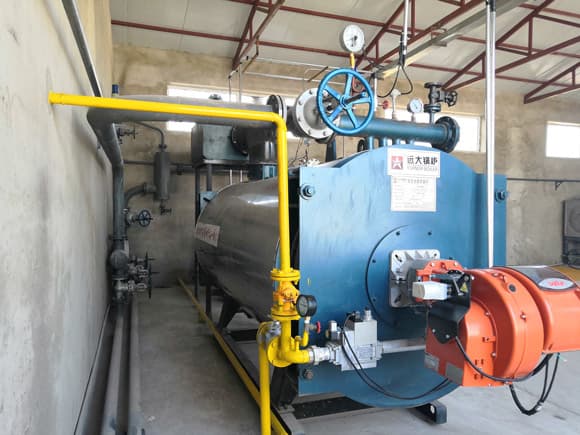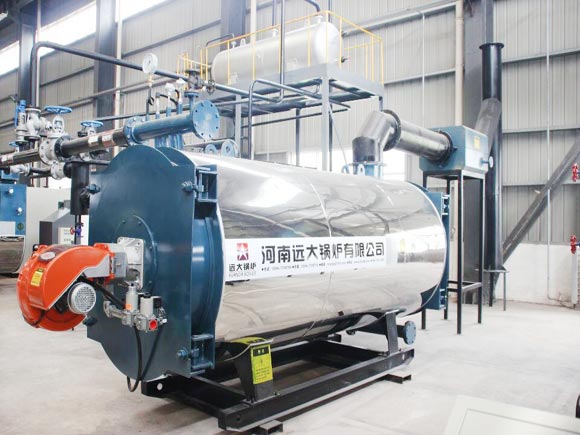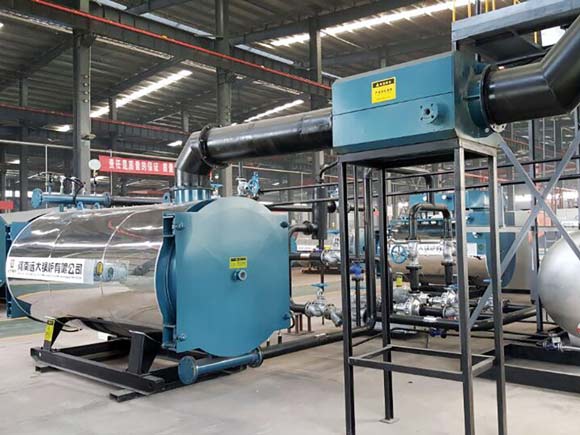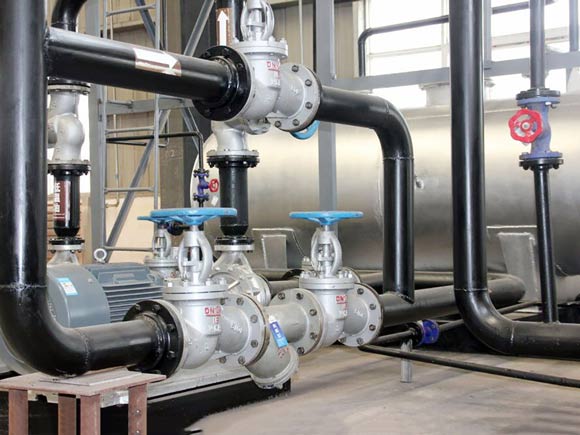 Gas/Oil Fired Thermal Oil Boiler
Capacity:30Hp-3000Hp, 300Kw-30 000kw
Pressure:0.4MPa-2.5MPa
Max.Temp.:320°C
Fuel:Natural gas, lpg, diesel, heavy oil, exhaust gas, dual fuel, etc
Industry:Textile, Food, Chemical, Plastics, Rubber, Paper, Wood, Building materials, Synthetic fiber, etc.
Get price
Send Message
Introduction
Capacity: 0.1t/h-50t/h; 100kw-35000kw; 10hp-3000hp
Working Pressure: 0.1Mpa-3.8Mpa; 1bar-38bar
Usage: Heating oil system, For Textile, Food, Chemical, Plastics, Rubber, Paper, Plywood, Building materials, Synthetic fiber, etc.
Showing 7MW=6000000kcal gas thermal oil boiler in pictures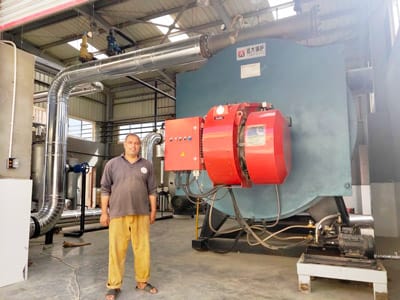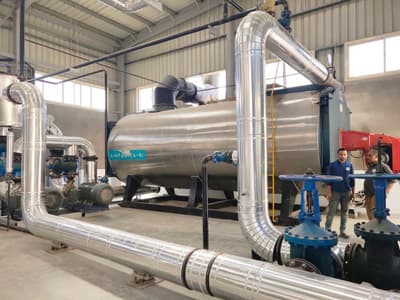 Thermal oil boiler, a kind of boiler which uses transfer oil as medium, fuel could be gas/oil/coal/biomass, adopts horizontal chamber combustion three-coil structure, and its body is composed of outer oil, middle oil, inner oil and rear oil.
1. Feeding tansfer oil into boiler through oil-gas seperator powered by oil-pump.
2. Full-oil boiler, cold oil will stay forced circulating for 6-8Hours, sametime exhaust the gas in oil.
3. Then running thermal oil boiler, deliver the heat between heating equipment and boiler. It can obtain a high operating temperature at low pressure and can do high-precision control on the medium.

Boiler Characteristics:
1. It is easy and convenient to install the boiler, only setting the boiler on the foundation.
2. Heating surface formed by round coils, reducing thermal load of tubes surface, ensure safety.
3. Furnace dimensions matching with combustion flame, positive pressure combustion,high radiation heat efficiency.
4. Coil pipe, thermal oil boiler structure is compact, saving the floor area of boiler room.
5. An air pre-heater or heat recovery boiler is placed behind the boiler to improve the thermal efficiency.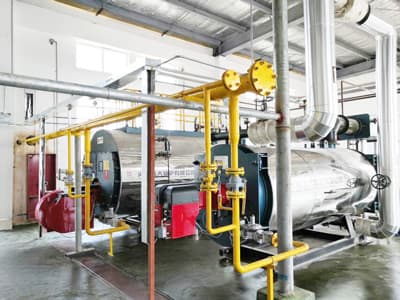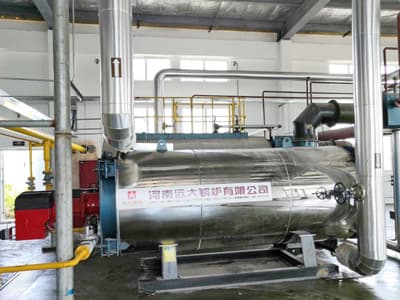 Get Quick Quote & Professional Proposal For Your Project, Know More !
Tailor-made boiler service, Email us at any time:shirley@yuanda-boiler.com
More
Yuanda Boiler-Global Service For Industrial Boilers
1. We provide various models of Industrial Boilers to meet the requirement of most industrial production,
2. Choose boiler: There are more various boiler model for choose, inquire one you prefer.
3. Technical discussion: Offer professional boiler system plan for your choose
4. Factory visit: Warmly welcome all customers come to visit the production base
Inquire now: Known about boiler requirements for your projects, Email us at any time: shirley@yuanda-boiler.com

Parameter
Model
Rated power(KW)
Rated pressure (Mpa)
Thermal oil temperature(℃)
Thermal efficiency(%)
Fuel comsumption
max transportation weigh(t)
light diesel oil(kg/h)
natural gas(Nm³/h)
YY(Q)W-700Y(Q)
700
0.8/1.0
250-320
>96
61.3
73.6
3
YY(Q)W-1400Y(Q)
1400
0.8/1.0
250-320
>96
122.6
147.1
4
YY(Q)W-3000Y(Q)
3000
0.8/1.0
250-320
>96
249.2
296.4
10
YY(Q)W-3500Y(Q)
3500
0.8/1.0
250-320
>96
305.6
366.8
10.2
YY(Q)W-4200Y(Q)
4200
0.8/1.0
250-320
>96
367.5
436.6
16.5
YY(Q)W-5600Y(Q)
5600
0.8/1.0
250-320
>96
489.6
586.8
23.6
YY(Q)W-7000Y(Q)
7000
0.8/1.0
250-320
>96
612.3
726.9
28
Note: Parameter is for reference only, if any changes should follow the factory technical data.
Inquiry
Please feel free to submit your inquiry information to us. We will contact with you as soon as possible
Copyright © Henan Yuanda Boiler Corporation Ltd. All Rights Reserved Site Index Product Index