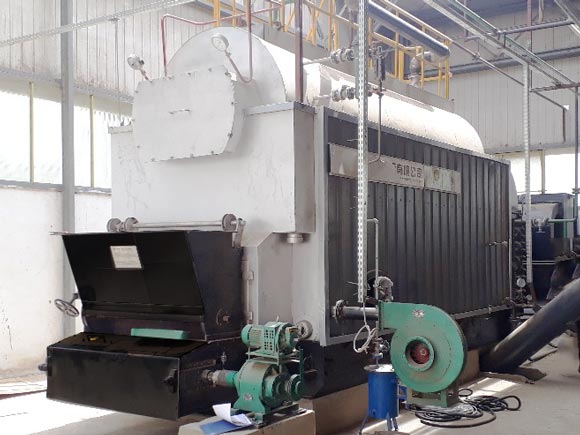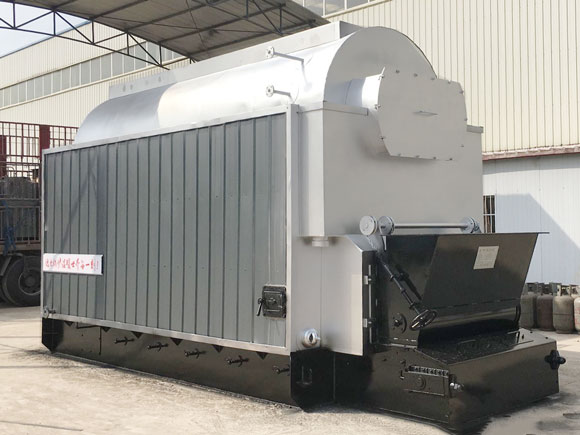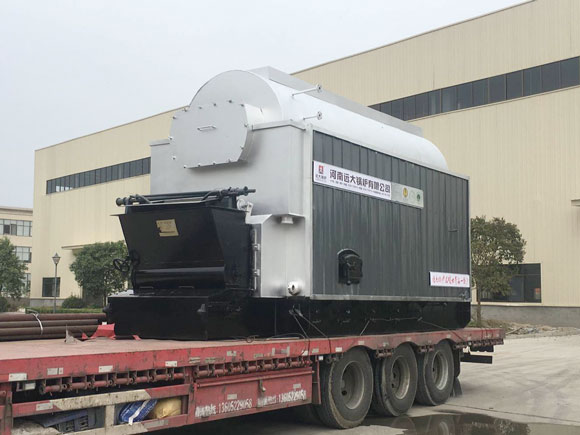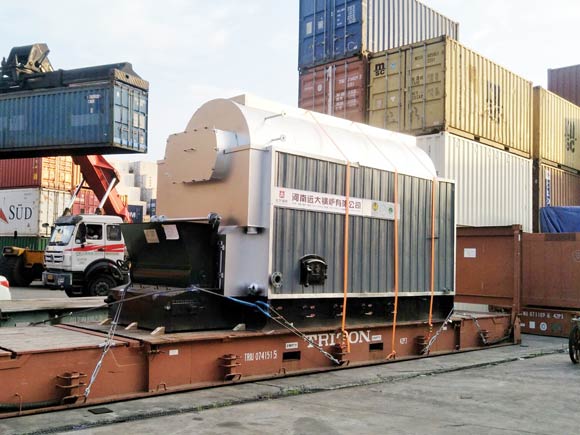 DZ Series Biomass Boiler
Model:DZH DZG DZL
Capacity:0.5t/h-50t/h
Type:Steam boiler, Hot water boiler
Fuel:Biomass, wood, ricehusk, shells, pellets, bagasse, jute, solid fuel
Industry:Foods, Ricemill, Sugar, Plywood, Garment, Textile, Paper, Brewery, Poultry feed, Packaging, Plywood, Building material, Chemical, etc
Get price
Send Message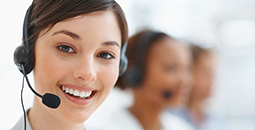 Contact us
Skype/whatsapp:
+86-18236986701
Introduction
DZ series boiler is a new eco-friendly and energy-saving product, including DZL and DZH models.
DZL package boilers are horizontal three-pass water & fire tube boilers with a chain grate stoker structure. Threaded pyrotechnic tubes are arranged in the drum to form a convection heating surface,while the drum and the water walls on both sides from a radiation heating surface in the furnace.
DZH manual feed boiler, biomass fired boiler with moving grate, it's the single drum type horizontal three return boilers with fire tubes and water tubes, radiation heat surface in furnace water wall and stove sides. convection heating surface in furnace flanks and threaded tube.

DZ Series Boiler Advantages

1. It's a adaptable to a wide range of fuels including Biomass, wood, ricehusk, shells, pellets, bagasse, etc.
2. Thermal efficiency 5%-15% higher than other boilers, annual cost savings for 10tph boiler as high as USD70000
3. Saving money and time: custom designed and feeding system, slag discharge system, flue gas treatment system
4. Easy feeding and discharge, high level of automation that requires less operational and maintenance personnel
5. Safety assured by the advanced interlock control system
Biomass Boiler Projects: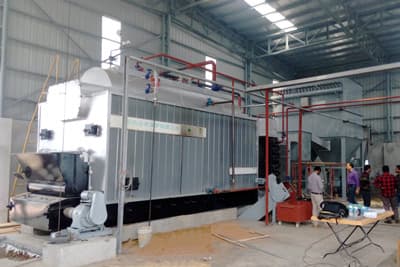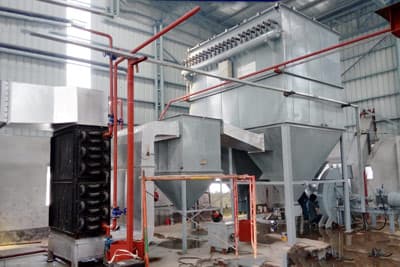 、
Application:
DZ series boiler, widely used for industry production and processing, such as Beverage factory, Textile factory, Food processing industry, Feed mill, Refinery, Rice mill, Sugar mill, Wood processing industry, Garment factory, Paper mill, etc. Hot water boiler is widely used in hospital, hotel, school, greenhouse, etc.
More
Boiler Selection:
Boiler inquiry: Known about boiler requirements for your projects, email us: shirley@yuanda-boiler.com
Technical discussion: Offer professional boiler system plan for your choose
Factory visit: Warmly welcome all customers come to visit the production base


Parameter
Boiler Model
Rated

capacity
Rated

pressure
Feed water
temperature
Steam

temperature
Active

grate area
Exhaust




gas temp.

Design

efficiency
Fuel

consumption
Main part




weight
Main part

dimensions
Delivery Mode
t/h
MPa
℃
℃
㎡
℃

%

Kg/h
Ton
mm
DZL1-1.0-AII
1
1
20
184
1.85
157
80
118
14.2
5488×2200×2832
Package




DZL2-1.25-AII
2
1.25
20
194
3.4
163
80
238
23.2
5900×2500×3256
Package
DZL4-1.25-AII
4
1.25
60
194
5.18
180
80
472
28
6829×2550×3484
Package




DZL6-1.25-AII
6
1.25
60
194
7.55
166
80
685
47.6
7695×3180×4074
Package
DZL10-1.25-AII
10
1.25
105
194
12
151
80
1128
56
7746×3773×3441
Assembled




DZL15-1.25-AII
15
1.25
105
194
18
161
81
1698
18.8
8650×2300×2500
Assembled




DZL20-1.25-AII
20
1.25
105
194
22.9
150
81
2241
19.1
8915×3373×3337
Assembled



Inquiry
Please feel free to submit your inquiry information to us. We will contact with you as soon as possible
Copyright © Henan Yuanda Boiler Corporation Ltd. All Rights Reserved Site Index Product Index