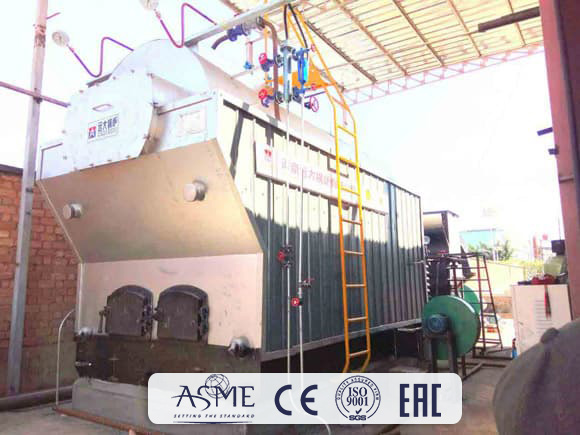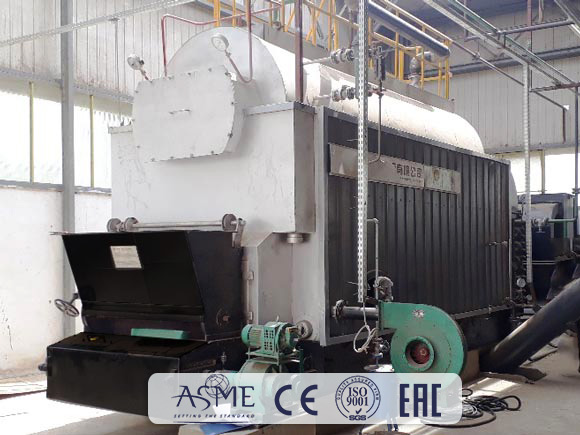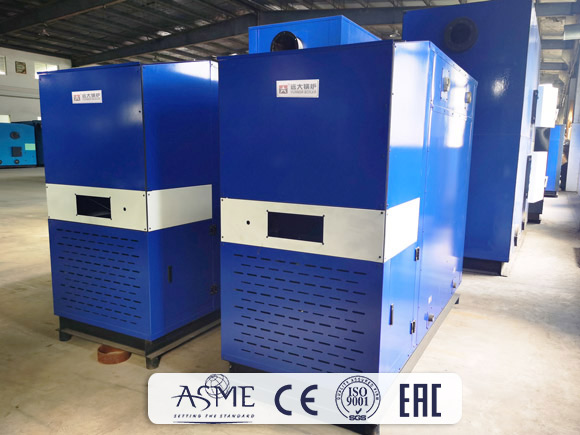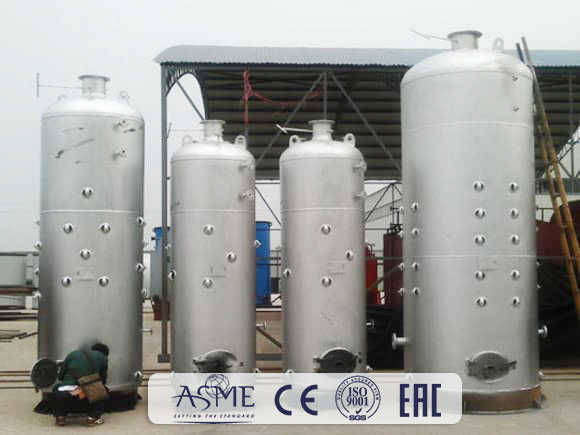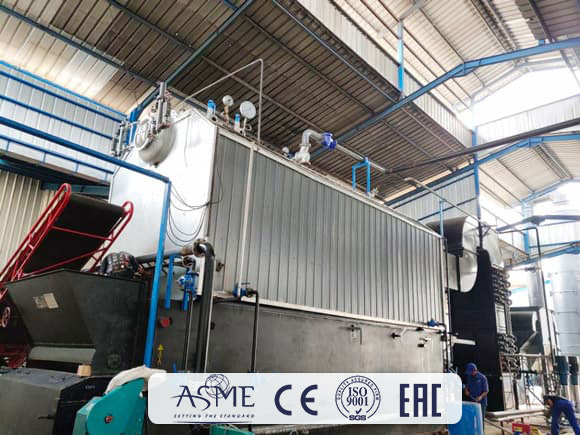 Wood Fired Boiler
Capacity:100kg-50000kg, 70kw-35000kw
Pressure:0-3.8Mpa; 0-38Bar
Fuel:Woodlog, woodchips, woodwaste, sawdust, biomass, charcoal...
Hot Sell:wood steam boiler/wood hot water boiler/wood thermal oil boiler
Attention:We have kinds of wood boilers, tell your requirements on boiler, we will help you choose one best-suitable.
Get price
Send Message
Introduction
Wood Boiler (Steam Boiler, Hot Water Boiler, Thermal Oil Boiler)

Thermal capacity in 100kg-50000kg, 70kw-35000kw

Plan A DZL/DZH Series Wood Boiler
DZL boiler is automatic wood feeding boiler, with Chain Grate stoker with single drum & fire tubes & water tubes.
DZH manual wood boiler, with travelling grate (strong adaptability for agro waste) & single drum & fire-tubes water-tubes.

DZL/DZH Boiler Features
1. Smoke and dust separator chamber
Separate smoke and dust according to inertia,reduce the original effluent concentration of soot.
2. Optimized design CAD
Choose the best furnace from dozens of options,improve economical efficiency.
3. Convex tube plate
1) Improve tube plate flexibility, so as to reduce the heating stress of welded sew at the pipe end.
2) Prevent tube plate cracking, cancel bracing,simplify the structure.
4. Large size of simple circulation loop drop pipe and lower set box
Increase the flow rate of water on water cooling wall in order to prevent subcooled boiling. To prevent pipe explosion,Increase the reliability of water cycle
5. New pattern of furnace arch
Strengthen the combustion, could burn kinds of fuel: wood, coal and biomass, improve combustion efficiency.

Plan B Vertical Wood Boiler
1. LSG series vertical wood boiler, is manual type wood boiler, 100kg-1000kg.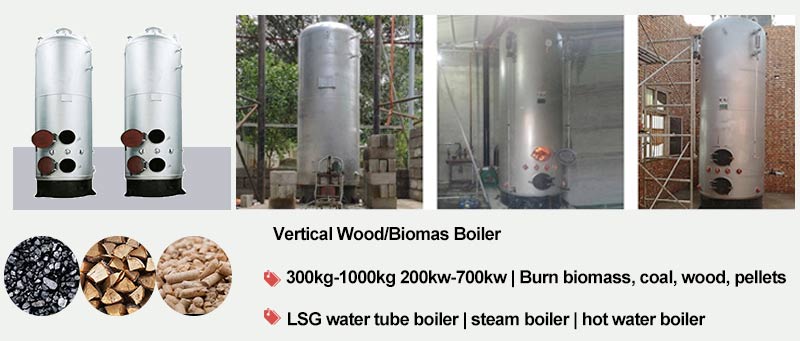 2. Automatic wood boiler, 70kw-7000kw, 100kg-10000kg.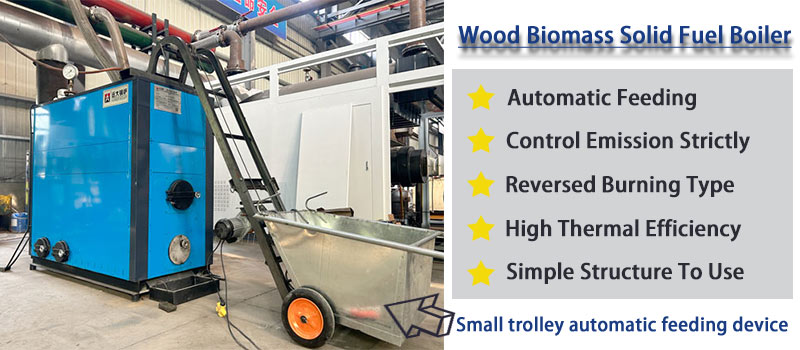 Small Wood Boiler Features
1. Energy Saving
Compared to expensive electricity power, biomass energy will help saving cost, with a low biomass consumption cost.
2. Efficienct Heat Exchange
Inner structure using water-tube & fire-tube transferring heat, thermal efficiency up tp 85%.
3. Flexible Assembly
Cause its small size appearance, available for nearby installation, it will help save little heat loss in pipelines.
4. Easy Into Use
It don't need set a boiler room, simple to install, one-botton start up/off, automatic ignition, auto-control system.
5. Intelligent Control
Automatic control system for work-pressure, water-level, biomass fuel feeding, combustion stage.
6. Modular Integrated Design
Compact structure, beauty appareance, light weight, available to move everywhere.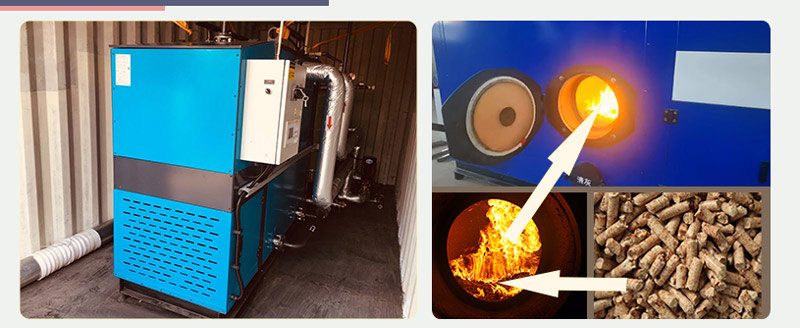 Global Sales
Catalogue All Products
1. Gas boiler, Lpg boiler, Diesel boiler, Heavy oil boiler, Dual fuel boiler, Exhaust gas waste heat recovery boiler
2. Coal boiler, Charcoal boiler, Wood boiler, Biomass boiler, Pellet boiler, Ricehusk boiler, Palm shells boiler
3. Electric boiler, Electric steam generator, Electric hot water boiler,
4. Thermal Oil Heater Boiler, Thermic Fluid Heater, Hot Oil Boiler. (Powered by gas, diesel, electric, coal, wood biomass)
5. Steam Boiler, Hot Water Boiler, Steam Generator Boiler, Combined Heat and Power Boiler, Superheated Steam Boiler

About us Yuanda Boiler
1. All products Certified With ASME, CE, ISO, EAC, DOSH, TUV, BUV, Ensuring High Quality and Compliance with International Standards.
2. Our company established since 1956, over 65 years manufactureing experiences, 15 Years export experience.
3. Global service team for boiler solution, boiler design, order contract, boiler delivery, boiler install and commissioning.
4. Until now, our products have been exported to 103 countries all over the world, trustable quality & services for lifespan.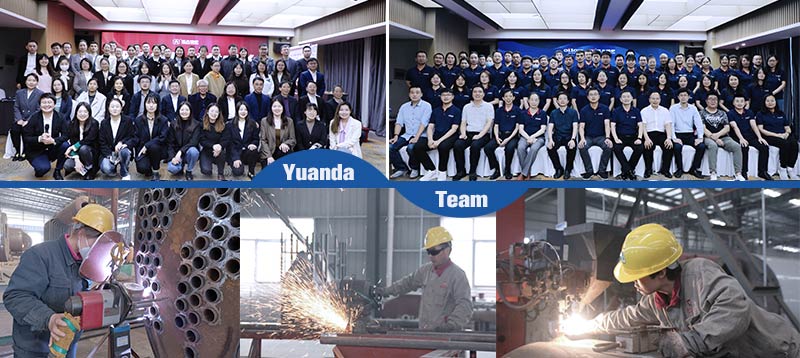 Parameter
DZ Series Steam Boiler Technical Parameter Table
Model
Rated capacity(t/h)
Rated pressure (Mpa)
Rated steam temperature(℃)
feed temperature(℃)
Thermal efficiency(%)
Boiler water volume(m³)
Exhaust temperation(℃)
Fuel comsumption(Kg/h)
max transportation weigh(t)
DZH1
1
1.0/1.25/1.6
184/194/204
20/104
>82
3.15
127.25
192.32
9
DZL1
1
1.0/1.25/1.6
184/194/204
20/104
>82
3.15
113.34
190.42
13.5
DZH2
2
1.0/1.25/1.6
184/194/204
20/104
>82
4.75
126.41
386.47
15
DZL2
2
1.0/1.25/1.6
184/194/204
20/104
>82
4.77
106.34
393.77
22
DZH4
4
1.0/1.25/1.6
184/194/204
20/104
>82
7.7
137.25
782.29
18.5
DZL4
4
1.0/1.25/1.6/2.5
184/194/204/226
20/104
>82
8.2
124.49
756.89
27.6
DZH6
6
1.0/1.25/1.6/2.5
184/194/204/226
20/104
>82
7.4
146.83
1169.57
25
DZL6
6
1.0/1.25/1.6/2.5
184/194/204/226
20/104
>82
8.1
137.29
1148.68
35
DZL8
8
1.0/1.25/1.6/2.5
184/194/204/226
20/104
>82
9.6
141.06
1602.44
38
Note: Parameter is for reference only, if any changes should follow the factory technical data.
Inquiry
Please feel free to submit your inquiry information to us. We will contact with you as soon as possible