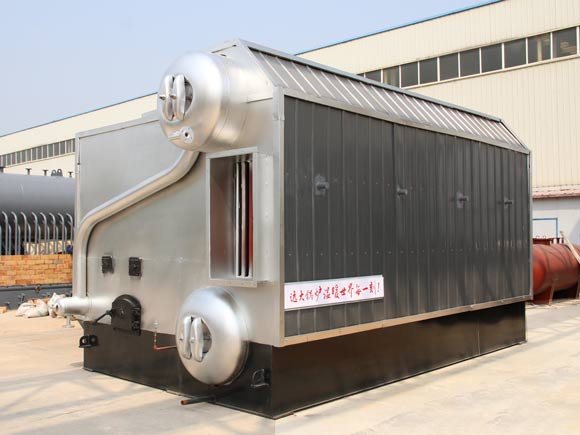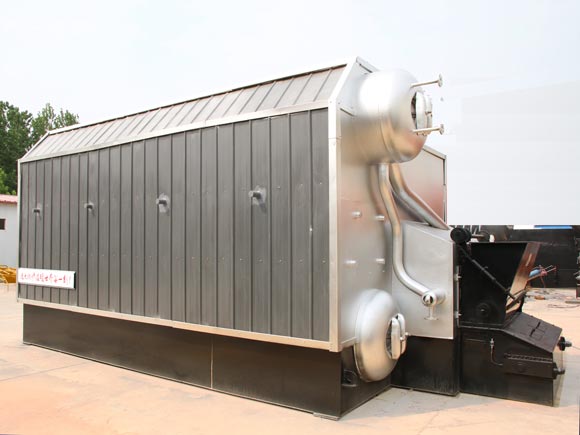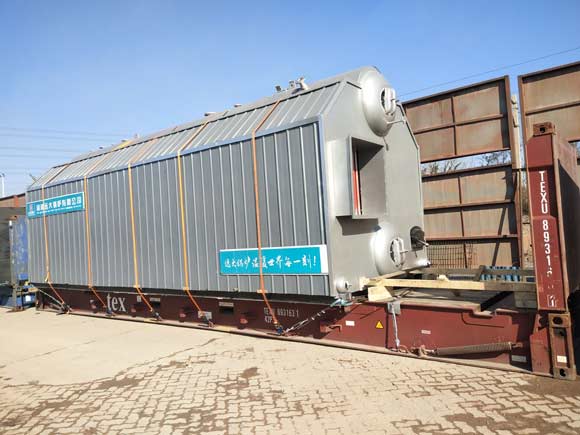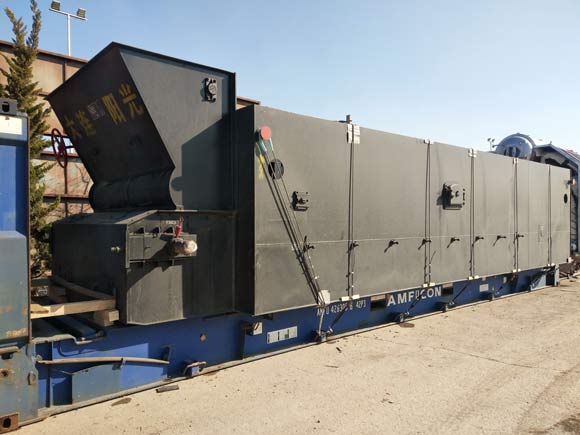 Wood Fired Boiler
Model:DZH DZL SZL
Capacity:1t/h-100t/h
Type:Steam Boiler, Hot Water Boiler
Fuel:Wood, wood chips. wood pellets, wood log, etc
Industry:Foods, Garment, Textile, Paper, Brewery, Ricemill, Printing & Dyeing, Poultry feed, Sugar, Packaging, Plywood, Building material, Chemical, etc
Get price
Send Message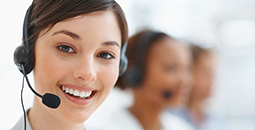 Contact us
Skype/whatsapp:
+86-18236986701
Introduction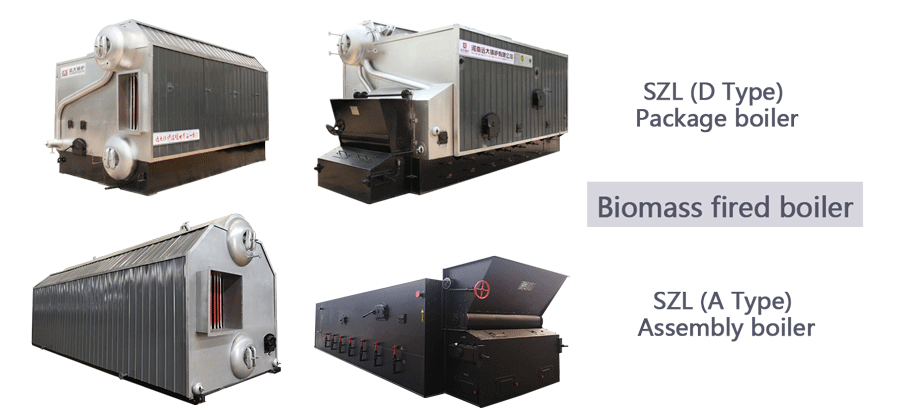 SZL series wood fired steam boiler is package shop-assembled water pipe boiler with double steam drums and chain grate stoker structure. 2-8 tph boiler is package boiler and 8-35 tph is shop-assembled structure, which is composed of 2 parts, upper part is heat absorbing surface and lower part is combustion equipment. The biomass boiler has wide fuel adaptability, wide range fule including biomass, wood chips, ricehusk, pellets, shells, straw, bagasse, palm oil shell, etc.
1. Unique warehouse and feeding equipment, reliable and economic
2. Unique design of cloth wind, make fuel burning completely
3. Large furnace and new furnace arch design, higher efficiency
4. Anti-fouling, slag and corrosion treatment design in heating surface for boiler protection
Boiler Projects: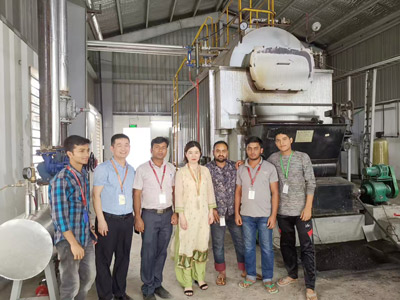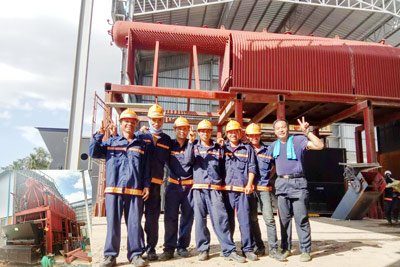 More
Wood fired boilers, there are various series boilers for choose.
The first, Vertical type small capacity in 200kg-1000kg wood fired boiler, easy installation and operation, strong power.
The second, DZL chain grate boiler with automatic feeding system, most-popular boiler model for customers.
The third, DZH manual wood fired boiler, capacity in 1-10tons, Low investment and low fuel comsumption cost.
The forth, SZL double drums "D" type wood fired steam boiler, in capacity 2-20tons, large stove design.
The fifth. SZL double drums "A" type boiler, specially furnace design, water tube boiler for industrial production.

1. Our boilers adopt tailor-made design, design for your demand, including the capacity, fuel, pressure and so on.
2. If you have any question after browsing our website, send massege pls, we will reply with best suggestion.
Email to me at any time:shirley@yuanda-boiler.com
Parameter
Steam Boiler SZL Series specification --- D-type Double drum water tube structure
Model
Rating capacity
Rating pressure
Feed water temperature
Rating steam temperature
Active grate area
Boiler heating area
Boiler efficiency
Fuel consumption
Weight
Dimension
Package method
t/h
Mpa
℃
℃
㎡
㎡
%
kg/h
t
mm
SZH2-1.25/2.5-AII
2
1.25/2.5
20
194/226
2.78
69.5
81
225/228
17/18.5
4850×2690×3468
Package bolier
SZH4-1.25/2.5-AII
4
1.25/2.5
20
194/226
4.5
119.2
81
450/462
22/24.8
5450×3040×3468
SZL2-1.25/2.5-AII
2
1.25/2.5
20
194/226
3.1
64.6
81.6
223/227
20/25
5960×2960×3468
SZL4-1.25/2.5-AII
4
1.25/2.5
20
194/226
4.6
115.3
81.6
447/453
28/29
6510×3130×3468
SZL6-1.25/2.5-AII
6
1.25/2.5
20
194/226
7.3
136.3
81.6
671/684
38/42
7830×3346×3468
SZL8-1.25/2.5-AII
8
1.25/2.5
20
194/226
10.4
173
81.8
781/803
52
8200×3346×3468
SZL10-1.25/2.5-AII
10
1.25/2.5
20
194/226
11.8
233
82
1113/1127
68
8500×3346×3482
Assembled boiler
SZL15-1.25/2.5-AII
15
1.25/2.5
20
194/226
17.7
307.3
82.3
1663/1686
30
9583×3400×3550
SZL20-1.25/2.5-AII
20
1.25/2.5
20
194/226
20.8
725.2
82.3
2218/2246
40
11600×3460×3520
Inquiry
Please feel free to submit your inquiry information to us. We will contact with you as soon as possible
Copyright © Henan Yuanda Boiler Corporation Ltd. All Rights Reserved Site Index Product Index