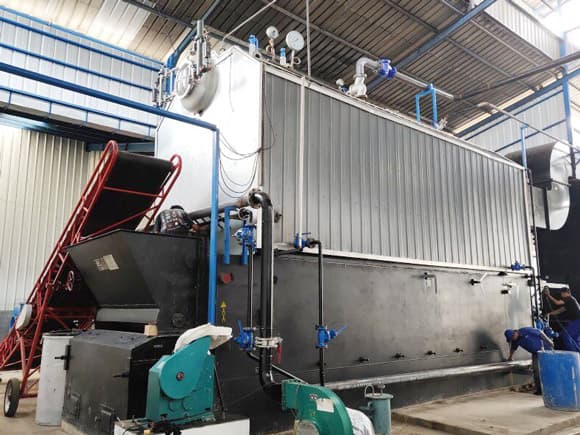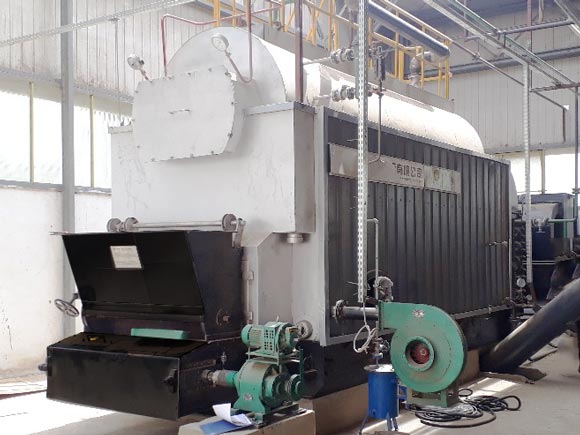 Wood Fired Boiler
Capacity:0.1t/h-50t/h
Pressure:0.1MPa-3.8MPa
Fuel:Steam Boiler, Hot Water Boiler
Wood, chips, pellets, log, biomass, coal, jhute, solid meterial:Industry
Foods, Garment, Textile, Paper, Brewery, Ricemill, Printing & Dyeing, Poultry feed, Sugar, Packaging, Plywood, Building material, Chemical, etc:
Get price
Send Message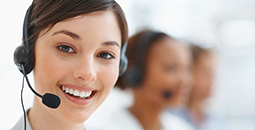 Contact us
Skype/whatsapp:
+86-18236986701
Introduction
Boiler: steam boiler, hot water boiler, thermal oil boiler
Capacity: 0.1t/h-50t/h; 100kw-35000kw; 10hp-3000hp
Working Pressure: 0.1Mpa-3.8Mpa; 1bar-38bar
Wood/Coal/Biomass/Solid material fired boilers, there are various boiler models for choose.

Our wood burning boilers:
---Vertical water tubes boiler wood fired capacity in 100kg-1000kg, easy installation and operation.
---DZL chain grate boiler with automatic feeding system, most-popular boiler model for customers.
---DZH manual wood boiler, capacity in 1-10tons, Low investment and low fuel comsumption cost.
---SZL double drums "D" type wood boiler, in capacity 2-20tons, large stove design.
---SZL double drums "A" type boiler, specially furnace design, water tube boiler for industrial production.

Introduce DZ series wood boiler

DZ series boiler is a new eco-friendly and energy-saving product, including DZL and DZH models.
DZL packaged chain grate boilers, is horizontal three-pass water-fire tube wood fired boiler with chain grate combustion device. Threaded pyrotechnic tubes are arranged in the drum to form a convection heating surface,while the drum and the water walls on both sides from a radiation heating surface in the furnace.
DZH manual feed grate boiler, wood fired boiler with travelling grate combustion device, it's the single drum type horizontal three return boilers with fire tubes and water tubes, radiation heat surface in furnace water wall and stove sides. convection heating surface in furnace flanks and threaded tube.

DZ Series Boiler Advantages

1. It's a adaptable to a wide range of fuels including Biomass, wood, ricehusk, shells, pellets, bagasse, etc.
2. Thermal efficiency 5%-15% higher than other boilers, annual cost savings for 10tph boiler as high as USD70000
3. Saving money and time: custom designed and feeding system, slag discharge system, flue gas treatment system
4. Easy feeding and discharge, high level of automation that requires less operational and maintenance personnel
5. Safety assured by the advanced interlock control system


More
Auxiliaries of Wood Fired Boiler

1. Whole boiler system including grate, boiler body, economizer, dust collector, flue, air duct, induced draft fan, blower, slag remover, loading machine, water pump, deaerator, etc.
2. There are types of grates for your choose, Show different grates for reference as follows. our grate boilers mainly use grates including : Chain grate, Travelling grate, Reciprocating grate, Dumping grate, Fixed grate.

Parameter
DZ Series Steam Boiler Technical Parameter Table
Model
Rated capacity(t/h)
Rated pressure (Mpa)
Rated steam temperature(℃)
feed temperature(℃)
Thermal efficiency(%)
Boiler water volume(m³)
Exhaust temperation(℃)
Fuel comsumption(Kg/h)
max transportation weigh(t)
DZH1
1
1.0/1.25/1.6
184/194/204
20/104
>82
3.15
127.25
192.32
9
DZL1
1
1.0/1.25/1.6
184/194/204
20/104
>82
3.15
113.34
190.42
13.5
DZH2
2
1.0/1.25/1.6
184/194/204
20/104
>82
4.75
126.41
386.47
15
DZL2
2
1.0/1.25/1.6
184/194/204
20/104
>82
4.77
106.34
393.77
22
DZH4
4
1.0/1.25/1.6
184/194/204
20/104
>82
7.7
137.25
782.29
18.5
DZL4
4
1.0/1.25/1.6/2.5
184/194/204/226
20/104
>82
8.2
124.49
756.89
27.6
DZH6
6
1.0/1.25/1.6/2.5
184/194/204/226
20/104
>82
7.4
146.83
1169.57
25
DZL6
6
1.0/1.25/1.6/2.5
184/194/204/226
20/104
>82
8.1
137.29
1148.68
35
DZL8
8
1.0/1.25/1.6/2.5
184/194/204/226
20/104
>82
9.6
141.06
1602.44
38
Note: Parameter is for reference only, if any changes should follow the factory technical data.
Inquiry
Please feel free to submit your inquiry information to us. We will contact with you as soon as possible
Copyright © Henan Yuanda Boiler Corporation Ltd. All Rights Reserved Site Index Product Index