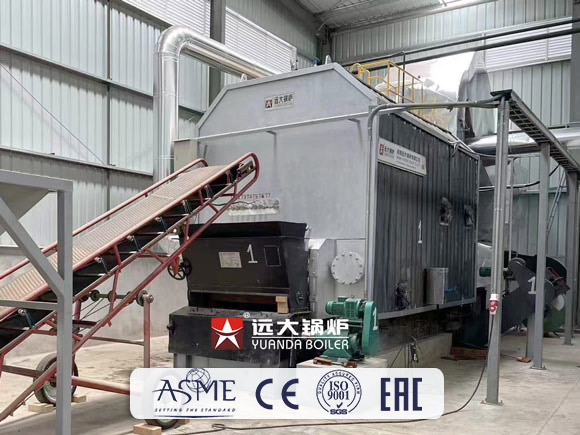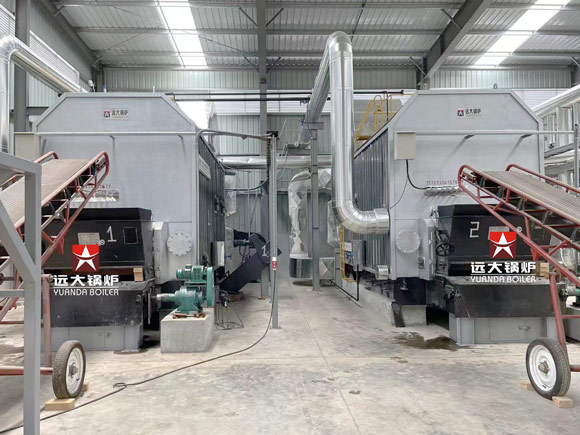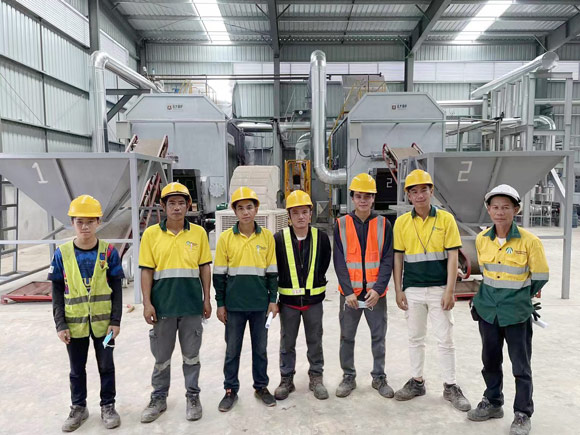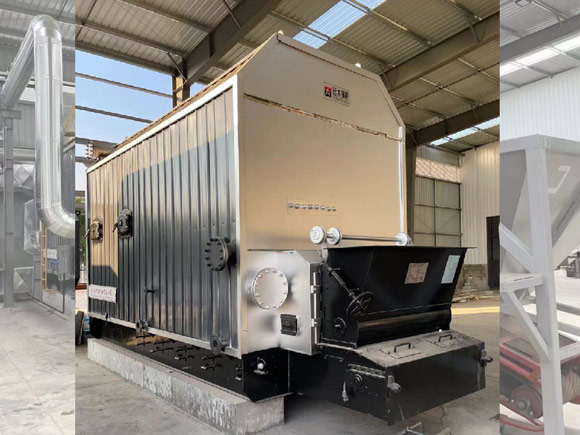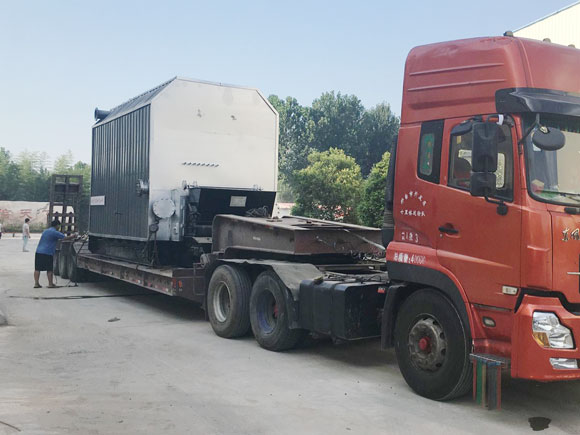 YLW Biomass/wood Thermal Oil Boiler
Capacity:200kw-14000kw; 200,000kcal-12,000,000kcal
Heating Temperature:0-360°C
Pressure:0-3.8Mpa; 0-38Bar
Fuel:Biomass, wood, coal, woodchips, woodwaste, solid waste
Features:YLW biomass/wood thermal oil boiler, horizontal thermal oil heater, multi-coil square type oil heater
Get price
Send Message
Introduction
YLW Horizontal

wood/biomass thermal oil boiler



Wood/Biomass thermal oil boiler, horizontal three pass coil structure, use circulating pump to force the liquid thermal oil circulation,and then transporting the heat to the thermal equipment.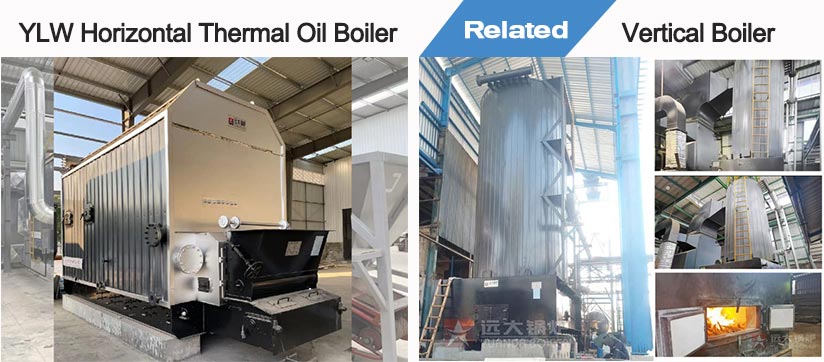 Question: How boiler heating oil circulately ?
1. Feeding tansfer oil into boiler through oil-gas seperator powered by oil-pump.
2. Full-oil boiler, cold oil will stay forced circulating for 6-8Hours, sametime exhaust the gas in oil.
3. Then running thermal oil boiler, deliver the heat between heating equipment and boiler. It can obtain a high operating temperature at low pressure and can do high-precision control on the medium.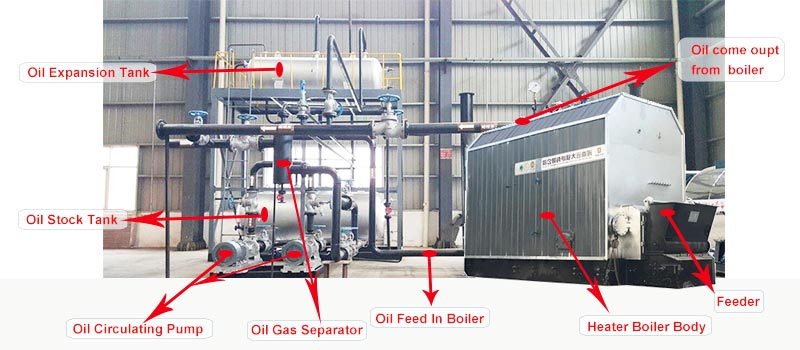 Boiler Characteristics:
1. Reach high temperature, boiler operation under low pressure, in stable heating and precise temperature control
2. 100% safety, equipped with perfect device for operation and safety test. Alarm for over-temperature, for low flow
3. Multi-loop coil design for thermal oil boiler inner structure, countercurrent heat transfer process of thermal fluid oil
4. Energy saving, set up air preheater, waste heat boiler, reuse heat of thermal oil, make a higher thermal efficiency
5. New furnace arch with upside down "α" flue gas flow, advanced and scientific fabric technology, improve burning effect
6. Thermal oil boiler, widely used for Textile industry, Food industry, Asphalt production, Plywood factory, Cardboard factory, Rubber industry, Paper industry, Wood industry, Machinery industry, Building materials industry, Synthetic fiber industry, etc.
Packaging & Delivery: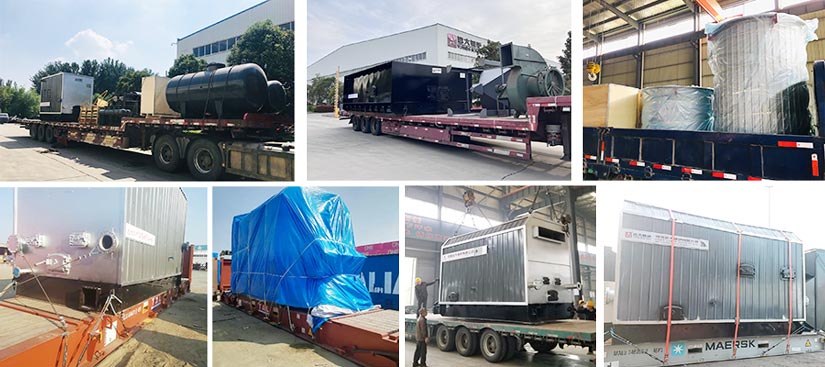 Related

YGL vertical thermal oil boiler



Vertical thermal oil boiler, reducing occupy area, heating oil temperature up to 350°C at specific pressure, hot oil circulating from boiler to tank to equipment use.

Global Sales
Related Thermal Oil Heater
Power: Gas, lpg, diesel, electric
Model: Vertical type, horizontal type, portable type, skid type, containeried type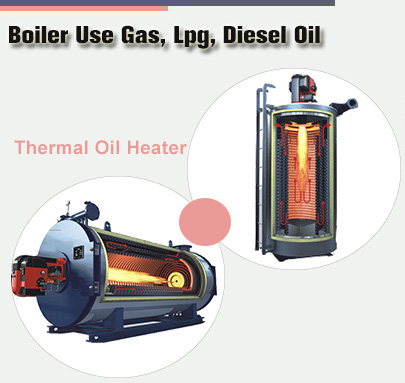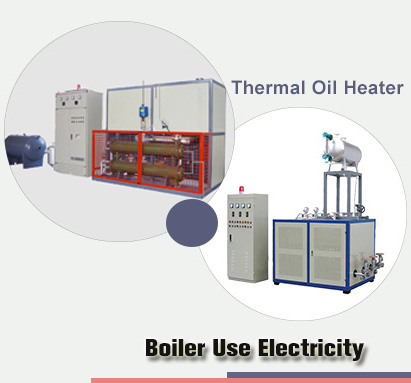 Our Boiler Strict Quality Control
1. All materials should be inspected before prodcution and each steel have its ID code which can trace its quality test.
2. 100% Non-Destructive Inspection report of steel plate tube & welding rod.
3. Hydraulic test: make sure strength and tightness of pressure parts.
4. Third part inspection report: By China Henan Boiler Inspection Institute.
Catalogue All Products
1. Gas boiler, Lpg boiler, Diesel boiler, Heavy oil boiler, Dual fuel boiler, Exhaust gas waste heat recovery boiler
2. Coal boiler, Charcoal boiler, Wood boiler, Biomass boiler, Pellet boiler, Ricehusk boiler, Palm shells boiler
3. Electric boiler, Electric steam generator, Electric hot water boiler,
4. Thermal Oil Heater Boiler, Thermic Fluid Heater, Hot Oil Boiler. (Powered by gas, diesel, electric, coal, wood biomass)
5. Steam Boiler, Hot Water Boiler, Steam Generator Boiler, Combined Heat and Power Boiler, Superheated Steam Boiler

About us Yuanda Boiler
1. All products Certified With ASME, CE, ISO, EAC, DOSH, TUV, BUV, Ensuring High Quality and Compliance with International Standards.
2. Our company established since 1956, over 65 years manufactureing experiences, 15 Years export experience.
3. Global service team for boiler solution, boiler design, order contract, boiler delivery, boiler install and commissioning.
4. Until now, our products have been exported to 103 countries all over the world, trustable quality & services for lifespan.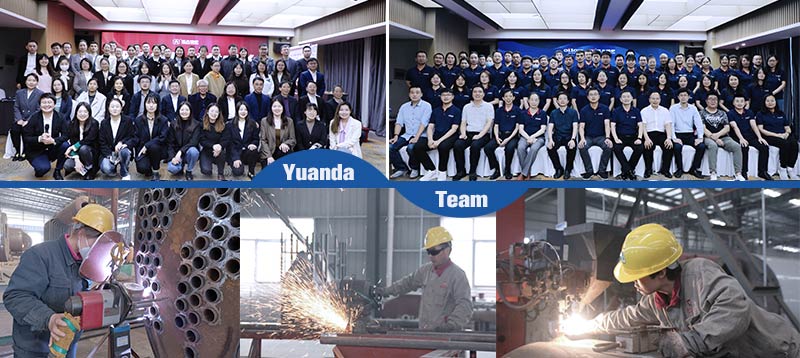 Parameter
Model
Rated power(MW)
Rated pressure (Mpa)
Thermal oil temperature(℃)
Thermal efficiency(%)
Thermal oil circulation flow(m³/h)
Fuel comsumption(Kg/h)
max transportation weigh(t)
YLW-700
0.7
0.8/1.0
250-320
>83
45.7
187
16.9
YLW-1400
1.4
0.8/1.0
250-320
>83
87.4
373
22
YLW-2400
2.4
0.8/1.0
250-320
>83
149.8
621.3
28.6
YLW-2900
2.9
0.8/1.0
250-320
>83
155
756
24.2
YLW-4200
4.2
0.8/1.0
250-320
>83
225
989.3
30
YLW-5600
5.6
0.8/1.0
250-320
>83
336
1196
33.6
YLW-7000
7
0.8/1.0
250-320
>83
383.5
1657.4
18.2
YLW-8400
8.4
0.8/1.0
250-320
>83
536.2
1926.2
24.3
YLW-10500
10.5
0.8/1.0
250-320
>83
686.6
2442.6
27.5
YLW-14000
14
0.8/1.0
250-320
>83
869.1
3230
31
Note: Parameter is for reference only, if any changes should follow the factory technical data.
Inquiry
Please feel free to submit your inquiry information to us. We will contact with you as soon as possible