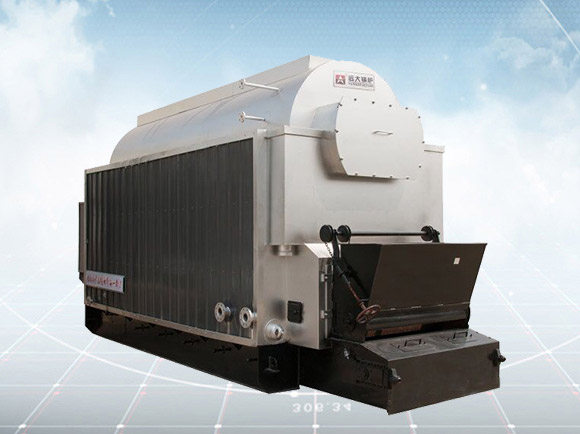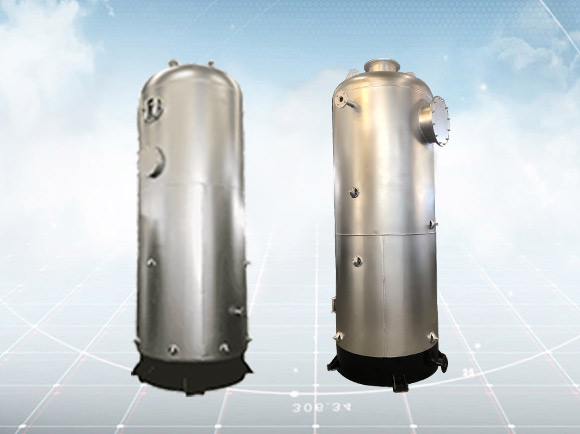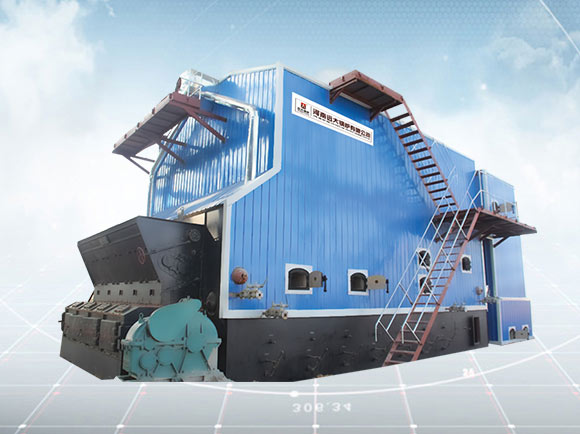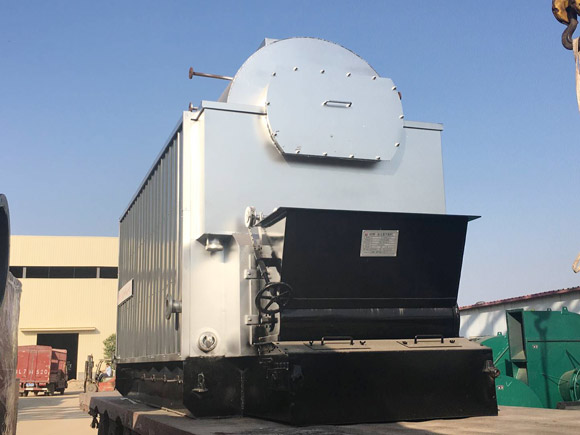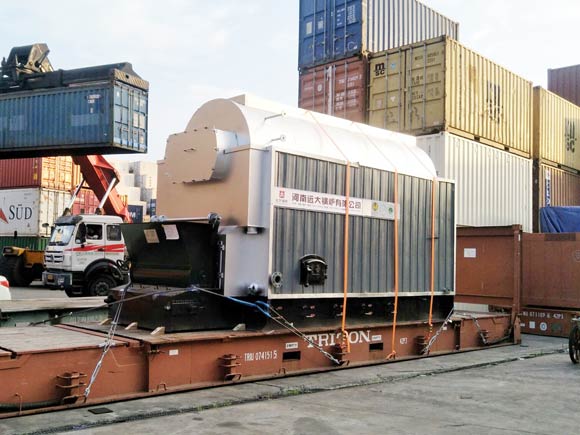 Coal Hot Water Boiler
Capacity:100kw-35000kw
Heating Temperature:0°C-200°C
Fuel:Coal, wood, briquette, waste fabric, jhute, solid fuel, etc
Application:Center heating, greenhouse, buildings, factory processing use...
Features:DZL DZH DZG boiler / automatic coal biomass boiler / chain grate boiler / reciprocating grate boiler / step grate boiler / travelling grate boiler
Get price
Send Message
Introduction
DZL series coal boiler, it is horizontal three-pass water-tube & fire-tube boiler. DZL use chain grate combustion stoker for coal combustion efficiently, automatically.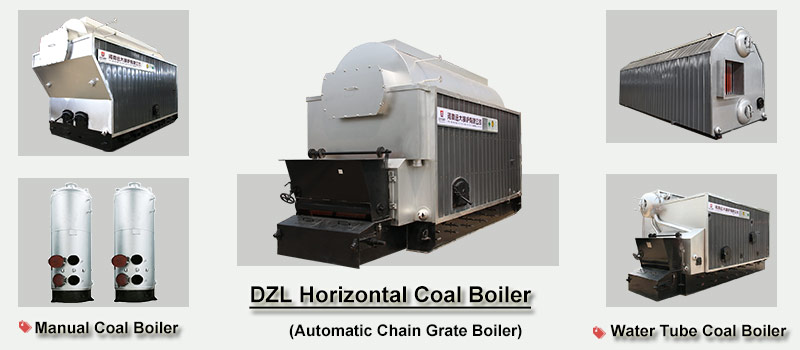 DZL Coal Boiler Features
1. It could burn coal, charcoal, briquette, biomass, wood, ricehusk, palm shells
2. Water-tube and fire tube use spairally corrugated tubes, enhance heat transferring
3. Furnace arch with upside down "α" flue gas flow, make coal/biomass burning sufficiently
4. Set steam-water separaing equipment, has high-quality & sufficient steam output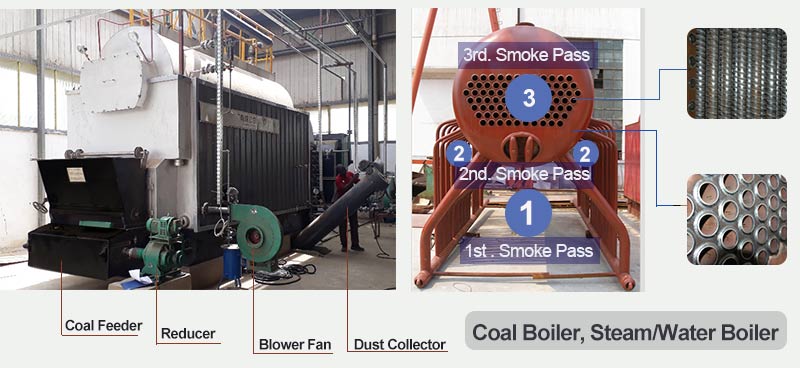 DZL Boiler Advantages
1. Easy Installation
Fast-assembly leave from factory, easy to transport and install at site.
2. Full Combustion
Reasonable design of furnace structure with best suitable grate device, fuel fired fully.
3. High Efficiency Grate
Chain grate, easy operation, have lots of advantages compared to traditional grate.
4. High Security
Equip with water lack protection and over pressure protection devices, security and reliable.
5. Long Life and Durable
Advanced production processes, strict quality inspection, boiler life span above 20 years.
6. Environmental Protection and Low Noise
Low noise fans, dust remove device, meet local emission requirements.
Projects Site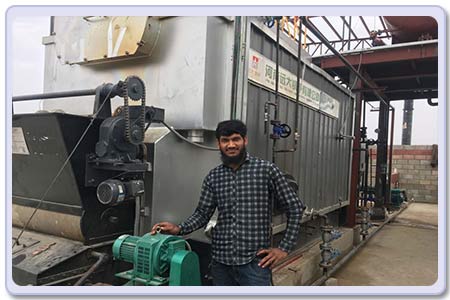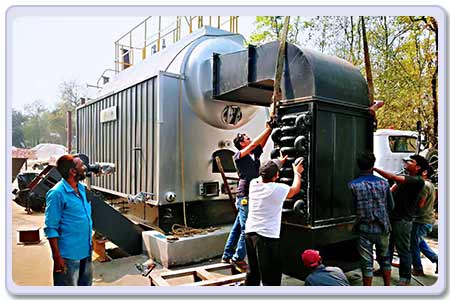 You may likw
Recommend DZH Manual coal boiler
Manual feeding coal fired boiler, need larbor work to feed coal, similar to DZL boiler water-tube & fire-tube structure.
Remark: DZH Coal boiler Link https://www.yd-boiler.com/products/coal-boiler/dzh-steam-boiler.html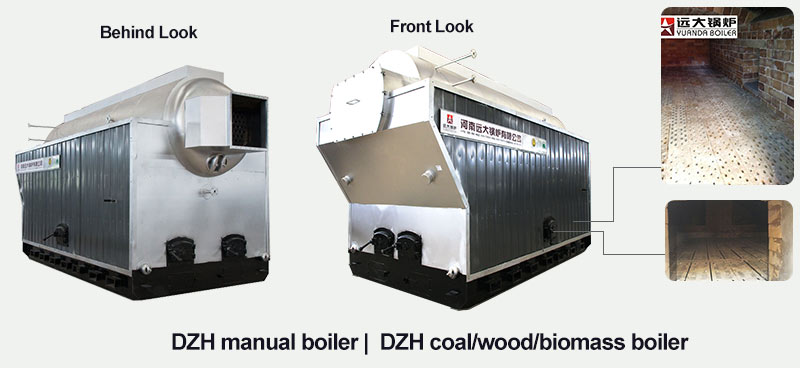 Recommend Vertical coal boiler
Small capacity vertical coal boiler, small area occupy hot water boiler.
Remark: Vertical Coal Boiler Link https://www.yd-boiler.com/products/coal-boiler/vertical-coal-boiler.html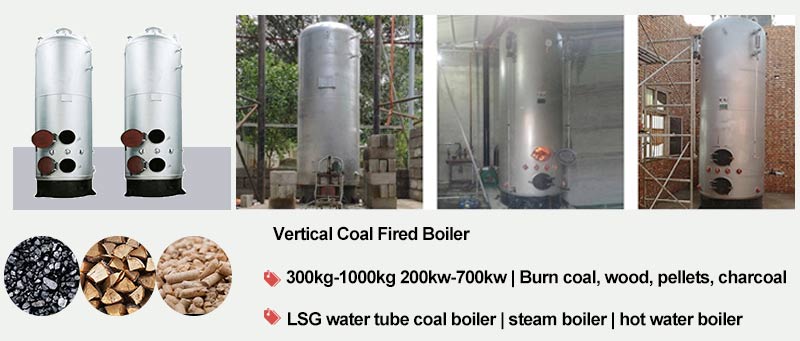 Boiler Quality

Control Strictly
1. All materials should be inspected before prodcution and each steel have its ID code which can trace its quality test.
2. 100% Non-Destructive Inspection report of steel plate tube & welding rod.
3. Hydraulic test: make sure strength and tightness of pressure parts.
4. Third part inspection report: By China Henan Boiler Inspection Institute.
Why Choose Us ?
1. We offer all kinds of boiler machine, customized service for customers' demand, send your specific details to us.
2. 60+Years' experience in boiler design, technique, production, installation and operation. 10+Years export boiler experience.
3. Global service team for boiler solution, boiler design, order contract, boiler delivery, boiler install and commissioning.
4. Until now, Yuanda boilers have been exported to 88 countries and regions such as Bangladesh, Nigeria, Chile, Russia, etc. More than 8000+ boiler projects worldwide.
Parameter
DZ Series Hot Water Boiler Technical Parameter Table
Model
Rated capacity(MW)
Rated pressure (Mpa)
Rated output temperature(℃)
Rated return water temperature(℃)
Thermal efficiency(%)
Fuel comsumption(Kg/h)
Exhaust temperation(℃)
max transportation weigh(t)
DZL0.7
0.7
0.7
95/115
70
>80
181
<130
10
DZL1.4
1.4
1.0

95/115
70
>80
370
<130
22.5
DZL2.8
2.8
1.0

95/115
70
>80
727
<130
26.5
DZL4.2
4.2
1.0

95/115
70
>80
1080
<130
35.7
DZL5.6
5.6
1.0

95/115
70
>80
1390
<130
40.2
DZL7.0
7.0

1.0

95/115
70
>80
1726
<130
25.6
DZL10.5
10.5
1.0

95/115
70
>80
2530
<130
18
DZL14
14
1.0

95/115
70
>80
3390
<130
19.9
Note: Parameter is for reference only, if any changes should follow the factory technical data.
Inquiry
Please feel free to submit your inquiry information to us. We will contact with you as soon as possible