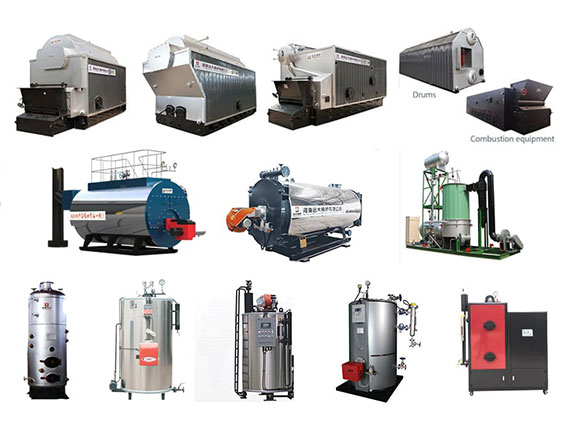 Hot Water Boiler
Usage:Center heating, greenhouse, hospital, school, hotel, water-heating
Capacity:80kw-28 000kw; 0.1Mkcal-120Mkcal; 100kg-50000kg
Fuel:Natural gas/diesel/heavy oil/dual fuel/exhaust gas;
Fuel:Biomass/wood/rice husk/palm shells/pellets/bagasse;
Fuel:Coal/solid fuel; Electricity;
Get price
Send Message
Introduction
Heating capacity: 80kw-35000kw
Heating water in 1000ltr-500000ltrs
Power by: Gas Oil Lpg, Coal Wood Biomass, Electricity
Introduction: Heating water boilers, for hotel, greenhouse, school, buildings, factroy use.....We offer heating capacity in 100kw-28000kw, powered by gas, oil, coal, wood, biomass, electric.
------------------------------------------------------------------------------
1. Small hot water boilers 100kw-1400kw
Vertical hot water boiler 80kw-700kw, small heating water boiler, can use gas/oil, coal/wood/biomass, electricity as power.
---Vertical Gas-fired Oil-fired boiler, heating water boiler, for hotel, swimming pool, house-heating, food processing, etc.
---Vertical Coal/Wood hot water boiler, esay install and operate, manual-feeding hot water boilers.
---Small electric hot water heater, thermal capacity in 50kw-500kw, quick delivery and into using.
Know More Specification and Pricelist Now by shirley@yuanda-boiler.com


2. Gas/Oil Hot Water Boiler 0.35mw-21mw
Boiler use gas/oil burner at combustion chamber, fuel burning efficienctly, boiler work at pressure 0.1-2.5Mpa(1bar-25bar).
---WNS horizontal fire tube boiler, automatic package boiler, high efficiency up to 99.5%. suitable capacity in 0.3ton-30Ton.
---LHS/LSS vertical type fire/water tube sturcture boiler, small capacity in 100kg-2000kg, small occupy area, easy install & operate.
---SZS water tube boiler, horizontal package gas/oil burner boiler, suitable capacity in 8ton-30ton.
Know More Specification and Pricelist Now by shirley@yuanda-boiler.com

3. Coal/Wood/biomass hot water boiler 200kw-21000kw
Unique furnace steam boiler use coal/wood burning, automatic type & manual type, strong work power for 25+Years.
---LSG water tube boiler, vertical three pass sturcture coal/wood fired boiler in 100kw-1400kw, small occupy, easy install & operate.
---DZL/DZH series water-fire tube 0.7mw-21mw boiler, automatic/manual types feeding, lower investment and operation cost.
---SZL water tube boiler, our best unique-design coal/wood burning boiler, suitable for 2.8mw-35mw heating water boiler projects.
Know More Specification and Pricelist Now by shirley@yuanda-boiler.com


More
Boilers for heating system, choose steam boiler, hot water boiler, thermal oil boiler, all could offer heating energy to machines, satisfy processing demand during your factory productions. Boiler powered by gas/oil/lpg, coal/wood/biomass fuel, electricity/exhaust gas.
1. Choose boiler: There are more various boiler model for choose, inquire one you prefer.
2. Technical discussion: Offer professional boiler system plan for your choose
Send boiler requirements for your projects, Email us at any time: shirley@yuanda-boiler.com


Parameter
Calorific value, cost comparison analysis of various fuels (Refer to 1 ton steam boiler)
Fuel
Fuel density(kg/Nm3)
Calorific value(KJ/kg) or (KJ/Nm3)
Boiler eFficiency(%)
Emission
Consumption (kg/h)
CO2
SO2
NOx
AII coal
1200
17396
80
955
11.8
4.3
200
Light oil
850
42875
95
818
14.2
4
66.1
Natural gas
0.741
35590
96
420
/
0.5
70.1
Wood chips
130
13101
88
730
/
1.1
180
Rice husk
120
12689
87
685
0.2
1.3
200
Straw
80-100 (corn/straw)
16697 (corn/straw)
90
765
0.1
1.3
160
Wood pellets
750
18392
90
950
/
1
160
1.Special proposal is available according to different place's different encironmental requirements;
2.Burning fuel's heat value/chemincal component different, parameter different;
3.Boiler technology is keep updating, if there is any update in the future, no special imform.
Inquiry
Please feel free to submit your inquiry information to us. We will contact with you as soon as possible
Copyright © Henan Yuanda Boiler Corporation Ltd. All Rights Reserved Site Index Product Index