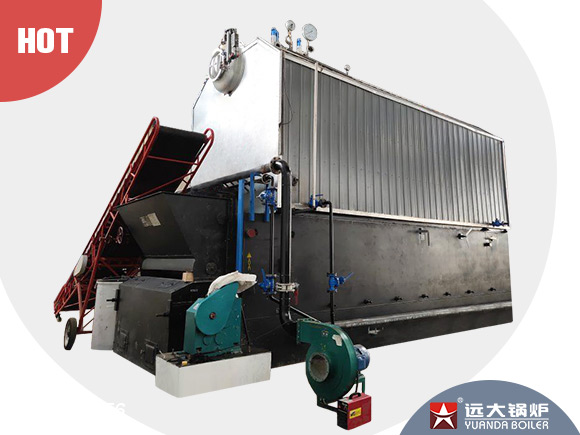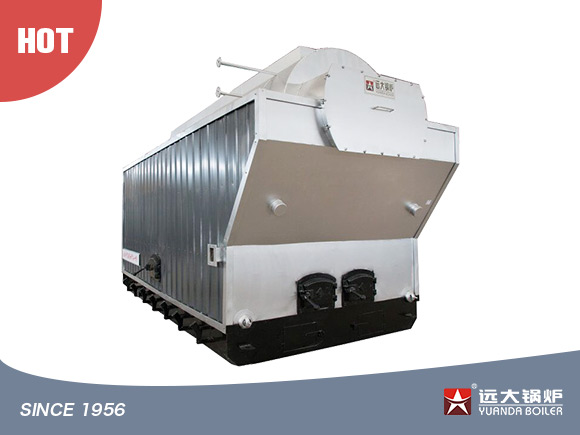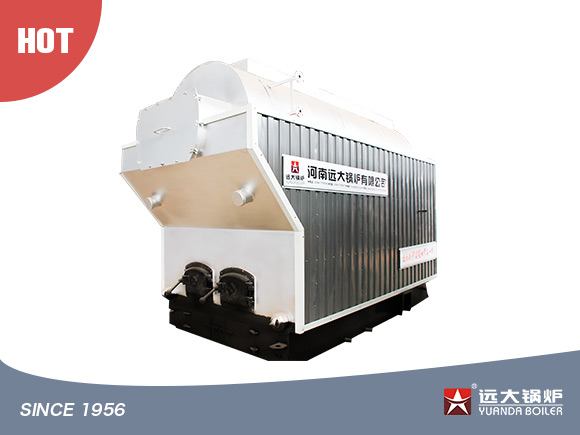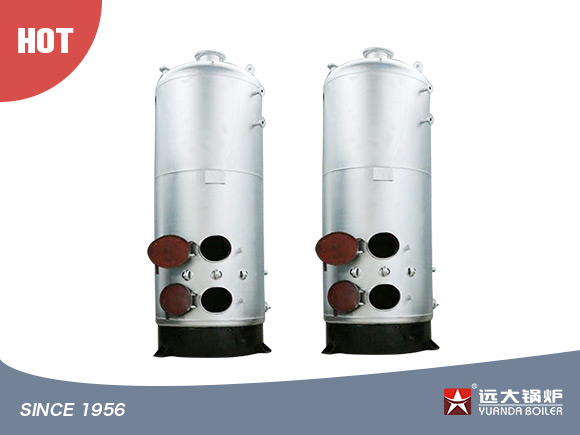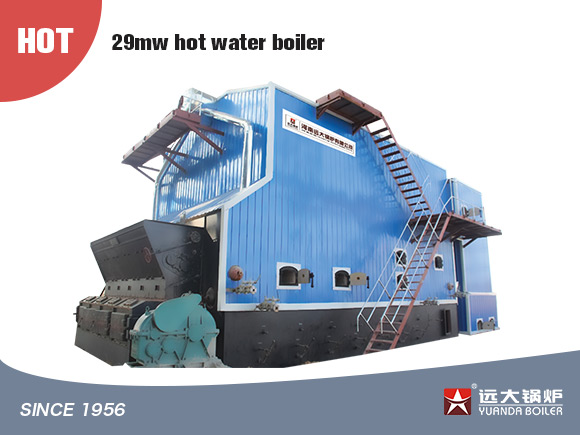 SZL Water Tube Biomass Boiler
Capacity:100kw-35000kw; 200,000kcal-24,000,000kcal
Water Temperature:50-130°C
Pressure:0.1Mpa-3.8Mpa
Fuel:Biomass, wood, ricehusk, pellets, shells, straw, bagasse, etc
Structure:Vertical or Horizontal; Fire Tube or Water Tube Structure
Get price
Send Message
Introduction
Biomass Hot Water Boiler
Heat Capacity: 1400kw to 35000kw
Available Fuel: biomass waste, wood waste, ricehusk, coconuts, palm shells, biomass pellets, woochips, etc
---
Popular Model SZL biomass boiler 1.4MW-35MW
(Fuel: biomass, biomass waste, husk, palm shells, palm fibre, bagasse, coconuts, sawdust, ect)
SZL water tube biomass boiler, is double drums offset furnace structure ("D" type series or "A" type series). Its has advantages of high technology, environmental and energy saving.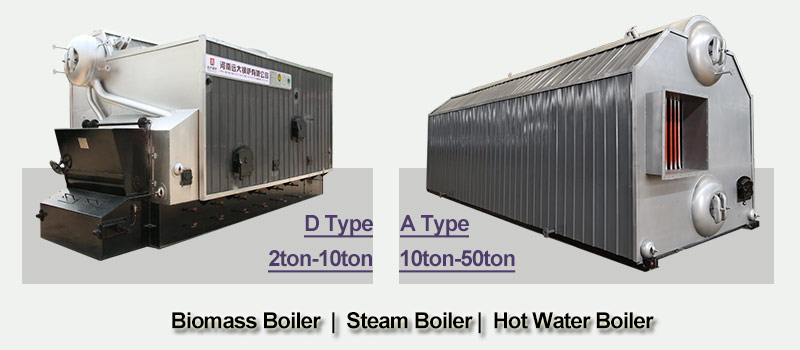 Yuanda SZL Boiler Advantages:
1. With Built-in Steam Separator
2. High efficiency with various biomass waste fuels
2. With Built-in Air Distribution Piping inside arch
3. Resistance to Corrosion & Slagging Processing in Convection Heating Area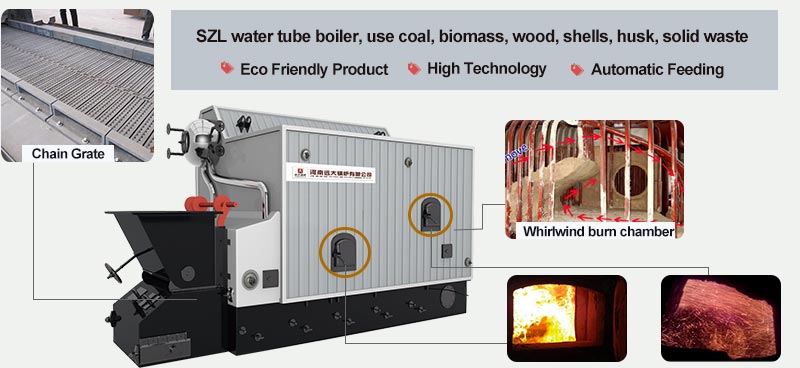 Technical Features:
1. Cyclone 2nd-burning furnace
Design the cyclone chamber structure in furnace, help second combustion and dust separation, achieve dust removal, energy saving and environmental protection.
2. Special Air Wind Chamber Design
Independ wind chamber structure, improve the biomass fuel burning efficiently, help protect boiler pipes, avoid bad effect for boiler sturcture.
3. Special Large Furnace Design
Large furnace volume, strong adaptability for biomass fuel & solid waste, such as husk, palm shells, coconuts, peanut shells, walnut shells.
4. Double Drums & Membrane Water Wall
Membrane water wall construction, increase high heat transfer coefficient, good heat transfer effect, low heat loss, good air tightness and good performance of furnace wall.

---
Related DZ series biomass boiler 0.7MW-35MW

DZ series biomass boiler, is horizontal three-pass water & fire tube boilers with grate combustion device. Threaded pyrotechnic tubes are arranged in the drum to form a convection heating surface, while the drum and the water walls on both sides from a radiation heating surface in the furnace.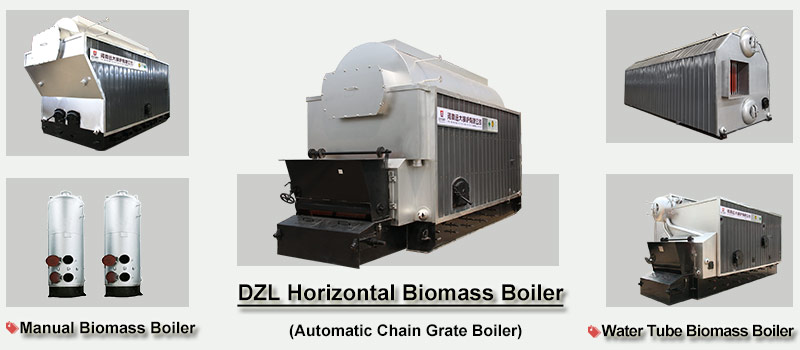 Intro Automatic PK Manual Biomass Boiler

① DZL package boilers are horizontal three-pass water & fire tube boilers with a chain grate stoker structure. Threaded pyrotechnic tubes are arranged in the drum to form a convection heating surface,while the drum and the water walls on both sides from a radiation heating surface in the furnace.
② DZH manual feed boiler, biomass fired boiler with travelling grate, it's the single drum type horizontal three return boilers with fire tubes and water tubes, radiation heat surface in furnace water wall and stove sides. convection heating surface in furnace flanks and threaded tube.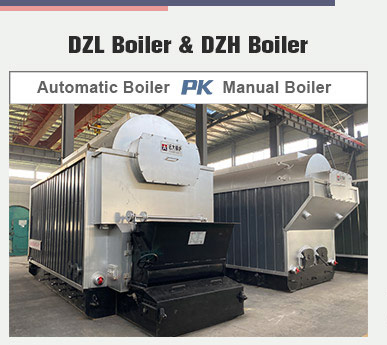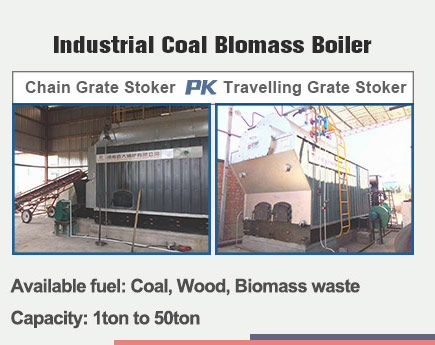 Features Design Advantages

1. Smoke and dust separator chamber
Separate smoke and dust according to inertia,reduce the original effluent concentration of soot.
2. Optimized design CAD
Choose the best furnace from dozens of options,improve economical efficiency.
3. Convex tube plate
1) Improve tube plate flexibility, so as to reduce the heating stress of welded sew at the pipe end.
2) Prevent tube plate cracking, cancel bracing,simplify the structure.
4. Large size of simple circulation loop drop pipe and lower set box
Increase the flow rate of water on water cooling wall in order to prevent subcooled boiling. To prevent pipe explosion,Increase the reliability of water cycle
5. New pattern of furnace arch
Strengthen the combustion, could burn kinds of fuel: wood, coal and biomass, improve combustion efficiency.
Projects Worldwide Service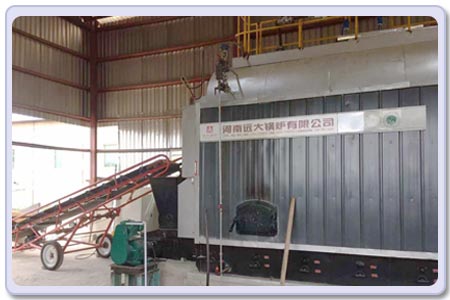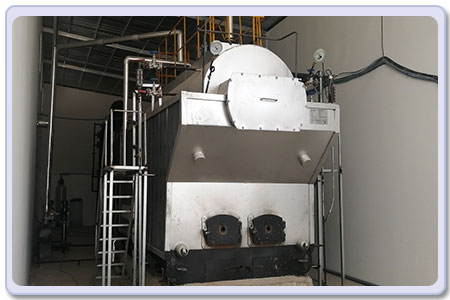 About-us
Yuanda Boiler Boilers Sale Service Already Cover 102 countries !

Why choos us ?

Yuanda Boiler



1. Products Certificates Qualifications
Yuanda products comply with international boiler manufacturing inspection standards such as ISO ASME CE SGS DOSH EAC.
2. Professional & Trustable
Yuanda Boiler, has professional technical research and development team, mature production technician team, high-quality raw material suppliers, experienced installation engineer team (have been to more than 50 countries to be responsible for after-sales installation and commissioning services)
3. Yuanda Boiler Since 1956
Till now, Yuanda Boiler has a 66-year history of development, continuous innovation, continuous progress, and never stops. With a large number of loyal boiler users, the good reputation has also driven the promotion of the Yuanda brand, and the market share has been increasing.
4. Reliable Service For Life-time
Before-sale services | on-sale services | after-sale services. We always adhere to the principle of customer-oriented and customer service. Yuanda will provide life service for products forever, keep moving.
Our Boiler Strict Quality Control
1. All materials should be inspected before prodcution and each steel have its ID code which can trace its quality test.
2. 100% Non-Destructive Inspection report of steel plate tube & welding rod.
3. Hydraulic test: make sure strength and tightness of pressure parts.
4. Third part inspection report: By China Henan Boiler Inspection Institute.
Parameter
Water Tube Boiler Technical Parameter Table
Model
Rated capacity(MW)
Rated pressure (Mpa)
Rated output temperature(℃)
Rated return water temperature(℃)
Thermal efficiency(%)
Fuel comsumption(Kg/h)
Exhaust temperation(℃)
max transportation weigh(t)
SZL1.4
1.4
0.7
95/115
70
>80
181
<130
10
SZL2.8
2.8
0.7

95/115
70
>80
370
<130
22.5
SZL4.2
4.2
1.0

95/115
70
>80
727
<130
26.5
SZL5.6
5.6
1.0

95/115
70
>80
1080
<130
35.7
SZL7
7
1.0

95/115
70
>80
1390
<130
40.2
SZL10.5
10.5

1.0

95/115
70
>80
1726
<130
25.6
SZL14
14
1.0

95/115
70
>80
2530
<130
18
Note: Parameter is for reference only, if any changes should follow the factory technical data.
Inquiry
Please feel free to submit your inquiry information to us. We will contact with you as soon as possible