1500kg hr WNS Gas-fired Fire Tube Boiler Project For Bread Food Factory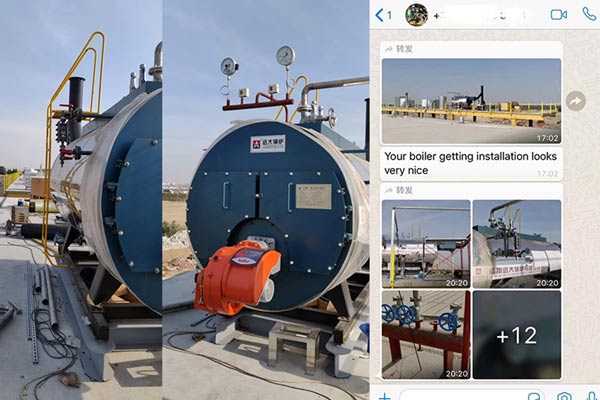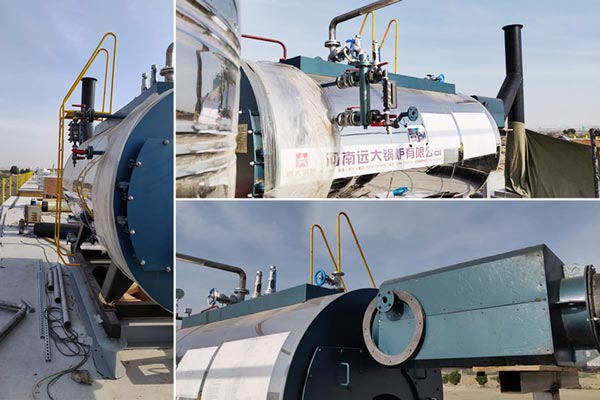 " Your boiler getting installation looks very nice! " ------ Feedback From Saudi Arabia Customer
WNS series fire tube boiler
, is three pass fire tube wet back automatic steam boiler. It normally suitable for 300kg to 20ton/h capacity, use all kinds of gas and oil fuels, such as natural gas, lpg, lng, diesel oil, heavy oil. Boiler thermal efficiency up to 98% with economizer device.
Steam boiler
, mainly used in the process of distillation, disinfection, drying and maturation in food processing. As for food industry, it is better to use clean energy as fuel, such as natural gas, diesel oil, biomass fuel, and electricity. Best suitable boilers could be oil gas fired fire tube boiler, biomass fired chain grate boiler. Widely used for honey factory, chicken factory, bread food factory, noodle factory, dairy products, canned factory, etc.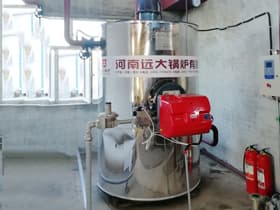 Vertical Gas/Oil Boiler
100kg-2000kg/hr Vertical boilers, gas oil fired steam boiler & hot water boiler, lower cost & quick installation.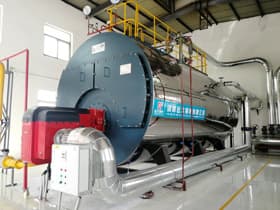 Natural Gas/LPG Fired Boiler
0.1-50Ton/hr natural gas/lpg/cng fired boilers, efficiency up to 98%, three pass design and wet back structure. Packaged Gas Fired Boiler.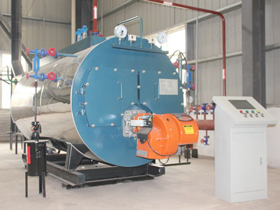 WNS Gas/Oil Fired Boiler
0.1Ton/hr - 30Ton/hr fire tube boilers, Corrugated fire tube and large furnace, higher thermal efficiency up to 98%.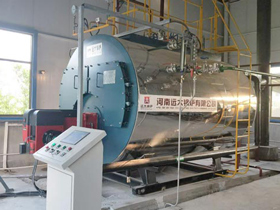 Diesel/Heavy Oil Fired Boiler
0.1Ton/hr - 50Ton/hr Diesel heavy oil fuel fired boiler,fully-automatic three pass structure fire tube boiler, packaged shell boilers.
Inquiry
Please feel free to submit your inquiry information to us. We will contact with you as soon as possible
Copyright © Henan Yuanda Boiler Corporation Ltd. All Rights Reserved Site Index Product Index