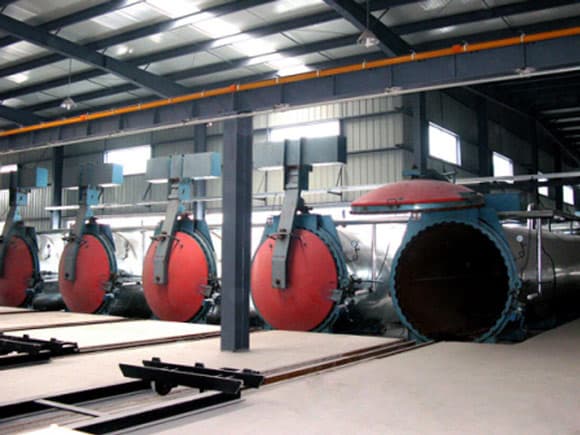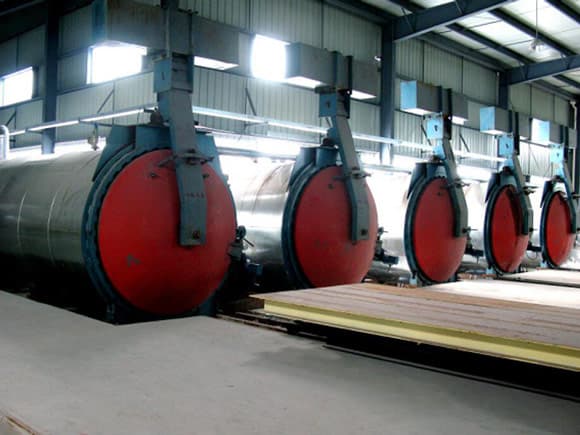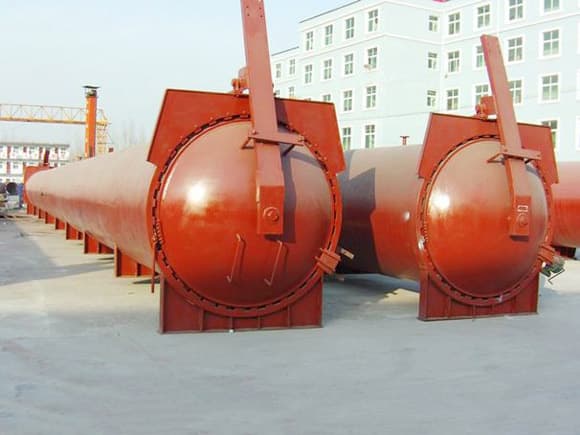 AAC Autoclave
Internal Diameter:≥1.65m
Operating Temperature:184-201℃
Working Pressure:1.0-1.6MPa
Working Medium:Saturation Steam
Application:Building Material, AAC Plant, Flyash Block Plant
Get price
Send Message
Introduction
AAC autoclave produced by Yuanda Boiler fully absorbs the advantages of foreign similar products. The company has the most advanced production line of autoclave, adopts fully automated welding and advanced flaw detection instruments, to ensure the safety and reliable operation of autoclave.
Application:
Widely used in aerated concrete block, concrete pipe pile, high curing gypsum and other building materials, as well as rubber products, wood drying, preservative treatment and other production projects that. require pressure steam curing.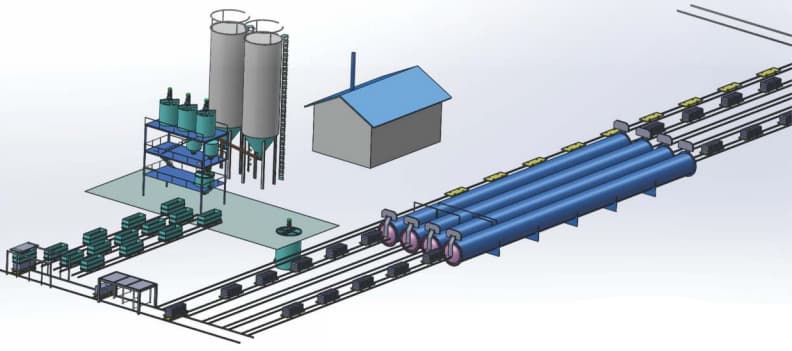 Boiler Characteristics:
1. Autoclave door with quick open structure and safety interlock.
2. Protection device for preventing operation problems.
3. Simple installation, good sealing and long service life and so on.
4. Flexible seat design, adjust to the thermal expansion and cold contraction of kettle body.
5. Good compatibility with the auxiliary equipment, short installation period, low investment cost.
More
The concrete is a pressure vessel used to sterilize equipment and supplies by subjecting them to high pressure saturated steam at 121 °C (249°F) for around 15–20 minutes depending on the size of the load and the contents. The hydrothermal reactions CaO—SiO2—H2O is completed in the autoclave, to make the steamed products strength and good performance. The autoclave ususlly work with steam boiler, boiler output high temperature steam into the autoclave for use.

Get Quick Quote & Professional Proposal For Your Project, Contact us Now !
Tailor-made machine service, Email us at any time:shirley@yuanda-boiler.com
Parameter
Model
Axe body size
Thickness
mm
Effective length
L1
Highest working pressure
(Mpa)
Highest working temperature (°C)
Design pressure (Mpa)
Design temperature (°C)
Working medium
Total length mm
width (mm)
Height (mm)
FGZCS1.3-1.65x21x14
Φ1.65
14
21
1
187
1.1
187
Saturated steam
22650
2619
2695
FGZCS1.3-2x21x14
Φ2.0
14
21
1.3
198
1.4
198
23300
2980
3340
FGZCS1.3-2x21x16
Φ2.0
16
21
1.3
198
1.4
198
23300
2980
3340
FGZCS1.3-2x26x14
Φ2.0
14
26
1.3
198
1.4
198
29300
2980
3340
FGZCS1.3-2x26x16
Φ2.0
16
26
1.3
198
1.4
198
29300
2980
3340
FGZCS1.3-2x31x14/16
Φ2.0
14 or 16
31
1.3
198
1.4
198
33300
2980
3340
FGZCS1.3-2.2x21x16
Φ2.2
16
21
1.3
198
1.4
198
29560
3254
4117
FGZCS1.3-2.2x26x16
Φ2.2
16
26
1.3
198
1.4
198
29560
3254
4117
FGZCS1.3-2.2x31x16
Φ2.2
16
31
1.3
198
1.4
198
33560
3254
4117
FGZCS1.3-2.5x26x18
Φ2.5
18
26
1.3
198
1.4
198
29560
3254
4117
FGZCS1.3-2.5x26x20
Φ2.5
20
26
1.3
198
1.4
198
29560
3254
4117
FGZCS1.3-2.5x31x18
Φ2.5
18
31
1.3
198
1.4
198
33560
3254
4117
FGZCS1.3-2.5x31x20
Φ2.5
20
31
1.3
198
1.4
198
33560
3254
4117
Inquiry
Please feel free to submit your inquiry information to us. We will contact with you as soon as possible
Copyright © Henan Yuanda Boiler Corporation Ltd. All Rights Reserved Site Index Product Index