2 Sets 700kw Gas Fired Thermal Oil Boiler Project In Pakistan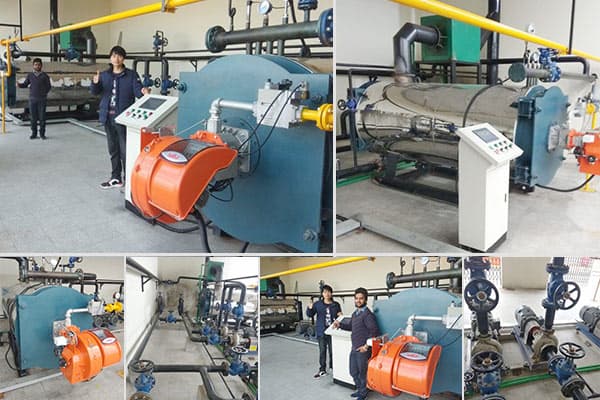 Boiler Project:
YY(Q)W series thermal oil boiler is a kind of boiler which uses gas(oil) as fuel ,thermic oil as medium, hot oil circulation pump to make the medium to forced circulation, deliver heat to equipments then go back to furnace. It can obtain a high operating temperature at low pressure and can do high-precision control on the medium.
Boiler Application:
thermal oil heater boilers, widely used for Asphalt production, plywood factory, cardboard factory, rubber factory, food industry, textile factory, paper industry, etc. We have several boiler projects worldwide, boiler tailor made service and local agents service for customer.
Copyright © Henan Yuanda Boiler Corporation Ltd. All Rights Reserved Site Index Product Index