2 sets 2 Tph Heavy Oil Fired Steam Boilers Projects For Tomato Sauce in Ghana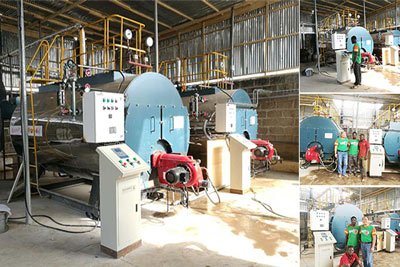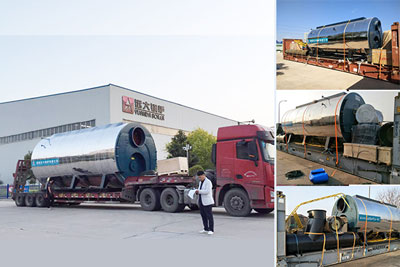 " Good job in after-sale service, Professional Installation Commissioning Training ! Very thanks " ----Ghana Customer
Boiler Projects:
1. Heavy Oil Fired steam boiler 2 tph steam output, play important role in the production line of Tomato Sauce, work in the production processes of stewing, drying, concentrating and sterilizing.
2. WNS series steam boiler, is a horizontal fire-tube natural gas fired boiler, high automation of boiler and thermal efficiency up to 98%. Have been exported to 86 countries all over the world.
Overseas service:
Our engineer Mr.Gao arrived at the customer site for guiding installation and commissioning service in Ghana.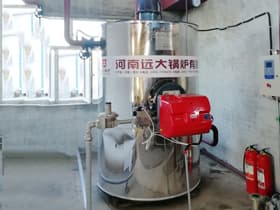 Vertical Gas/Oil Boiler
100kg-2000kg/hr Vertical boilers, gas oil fired steam boiler & hot water boiler, lower cost & quick installation.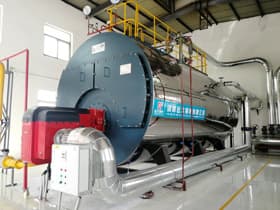 Natural Gas/LPG Fired Boiler
0.1-50Ton/hr natural gas/lpg/cng fired boilers, efficiency up to 98%, three pass design and wet back structure. Packaged Gas Fired Boiler.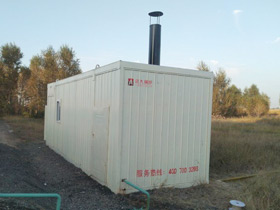 Gas Oil Fired Boiler Container
300Kw-3000Kw container gas oil fired boiler, widely used in oil fields and outdoor fields. Full automatic boiler and easy movable.....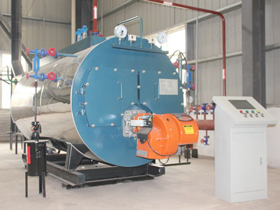 WNS Gas/Oil Fired Boiler
0.1Ton/hr - 30Ton/hr fire tube boilers, Corrugated fire tube and large furnace, higher thermal efficiency up to 98%.
Inquiry
Please feel free to submit your inquiry information to us. We will contact with you as soon as possible
Copyright © Henan Yuanda Boiler Corporation Ltd. All Rights Reserved Site Index Product Index